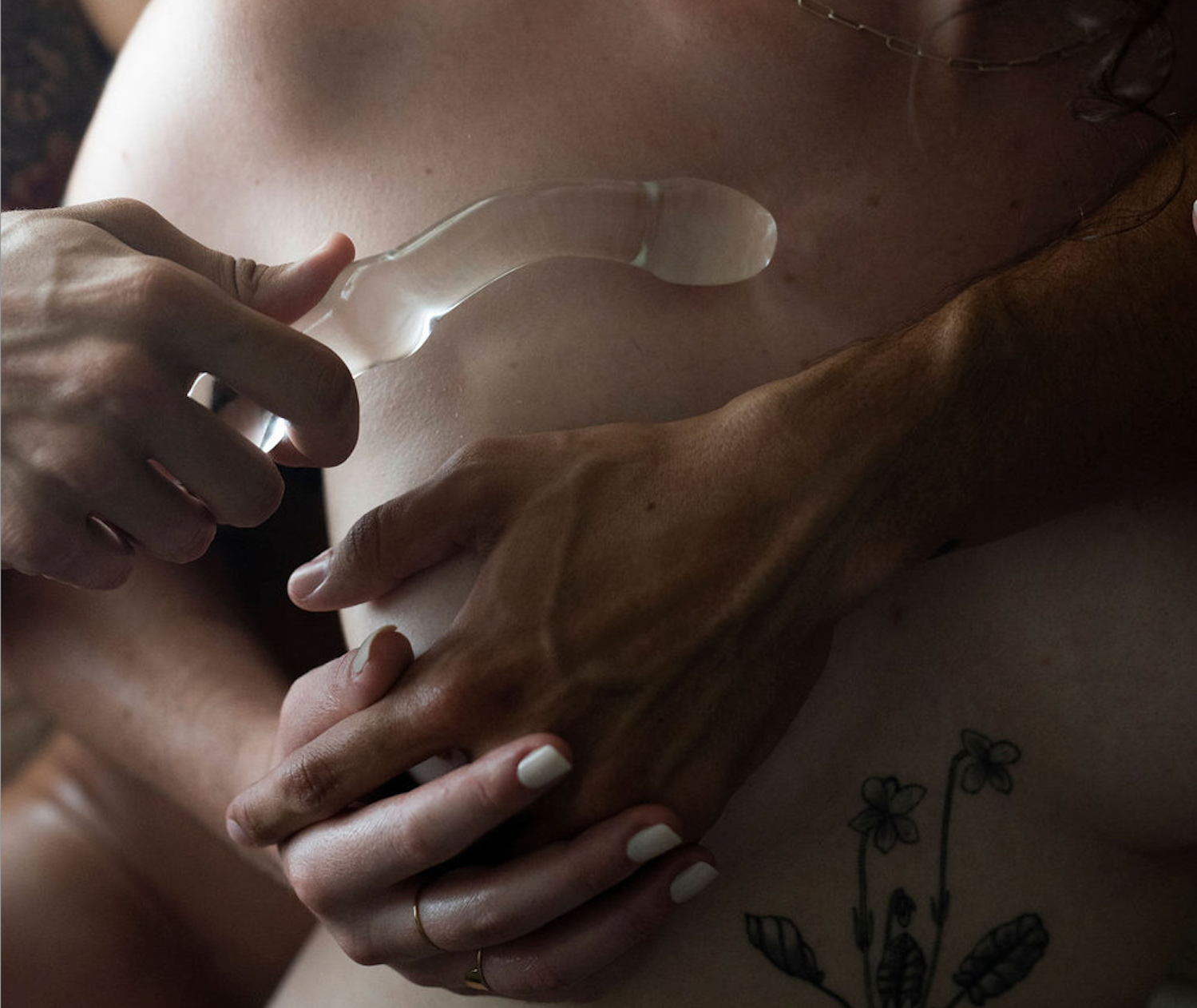 What do women fantasize about?
WHAT IS ONE THING YOU HAVE NEVER DONE BUT WANT TO TRY?

We asked over 100 women and selected some of their honest answers for you to read.


"Have 'successful' anal sex which doesn't hurt me. Would love to lick my partner from behind some day. I would like to explore how many fingers he could get into my pussy. And I would love a well-spanked ass one day. These are all things of which I know I'm not (enough) open to - yet. Surely but steadily we will make steps. I really like the process."

"I would actually like to truly put myself first once during sex. I often put my partner first, his needs and his pleasure to mask my own lack of orgasm or arousal. I would like to rully surrender and feel to the max."

"Anal play. I used to be sooo against it and now I'd like to try at least something."
"True shibari."

"One thing I have never tried is edging. I orgasm easily so that would be a nice change. I would love to experience the tension that comes with that."

"Having sex outside."


"Have a low-key type of public sexual experience.  Dressed up, being fingered by my man in his favorite, high scale restaurant/bar that has low lighting and big gorgeous leather booths.  I've thought about this one a bit!"
"Double Penetration."
"Threesome. I was in a situation somewhat recently where I could have done this, but I was in the relationship with him and he asked another woman. It made me feel really uneasy."
"At the moment I'm on such a sexual journey, I hope it never ends. I keep experiencing new things that are so hot. The trust I share with the one I'm on this journey with, is life changing. We share our thoughts and wishes, without any hesitance. We try it all. One thing that's on my wish list at this moment: MMF."
"Sex in a public place."
"Maybe being physical with a girl to see what is my actual reaction, but scared to do it and feel weird about it."
"MFM / FMFM / FF, shibari, more tantra, swallowing."
"Never have I ever kissed a woman :) While on Bumble and swiping  left on 90% of the men, I changed the settings to men and women and I have to admit that I was impressed  by some of the women there. Didn't  have the guts to swipe right on any of them though. But under the right circumstances I  think being intimate with a woman would be something I wouldn't  say 'no' to."
"Role play in a public place where you pretend that you dont know eachother and act it out the entire night. Butt plug, a threesome, being with a woman."
"Pegging someone. I hope I can try it with my partner."
"Funnily enough, with a history of long-distance relationships I've never tried phone sex (maybe because with videochats and sexting it's becoming somewhat obsolete) - I'd definitely love to try it!"
"Threesome with a woman but I can survive if that won't happen as I don't feel much comfortable doing it with a man I care about."
"Bondage and the Onna Bonbon."
"Can't think of anything...I feel like pegging was the top of the mountain and now I'm hiking back down. I am very fortunate to have had great and willing partners in my life. I've had a lot of fun!"
"Sleep with a woman...like I said I just came out."
"I kind of would like to try maybe role playing, restraints or maybe blindfolded with sensory touch."
"Pegging!  I have done it in the past but not with my current guy.  After all that I have read about anal pleasure for men, I just have this huge desire to give him that kind of pleasure.  We are getting there, he loves when I do lick his ass or give him some gentle stimulation with my finger."
"There are many things! Pegging is one, double penetration with a penis and dildo another. I'd also like to experience sex (and a relationship) with a woman. Giving a prostate massage, him licking off his cum from my boobs, sex in a sauna or role play are other things that come to mind immediately."
"Shibari! It looks so cool, and requires a lot of trust to let someone tie you up."