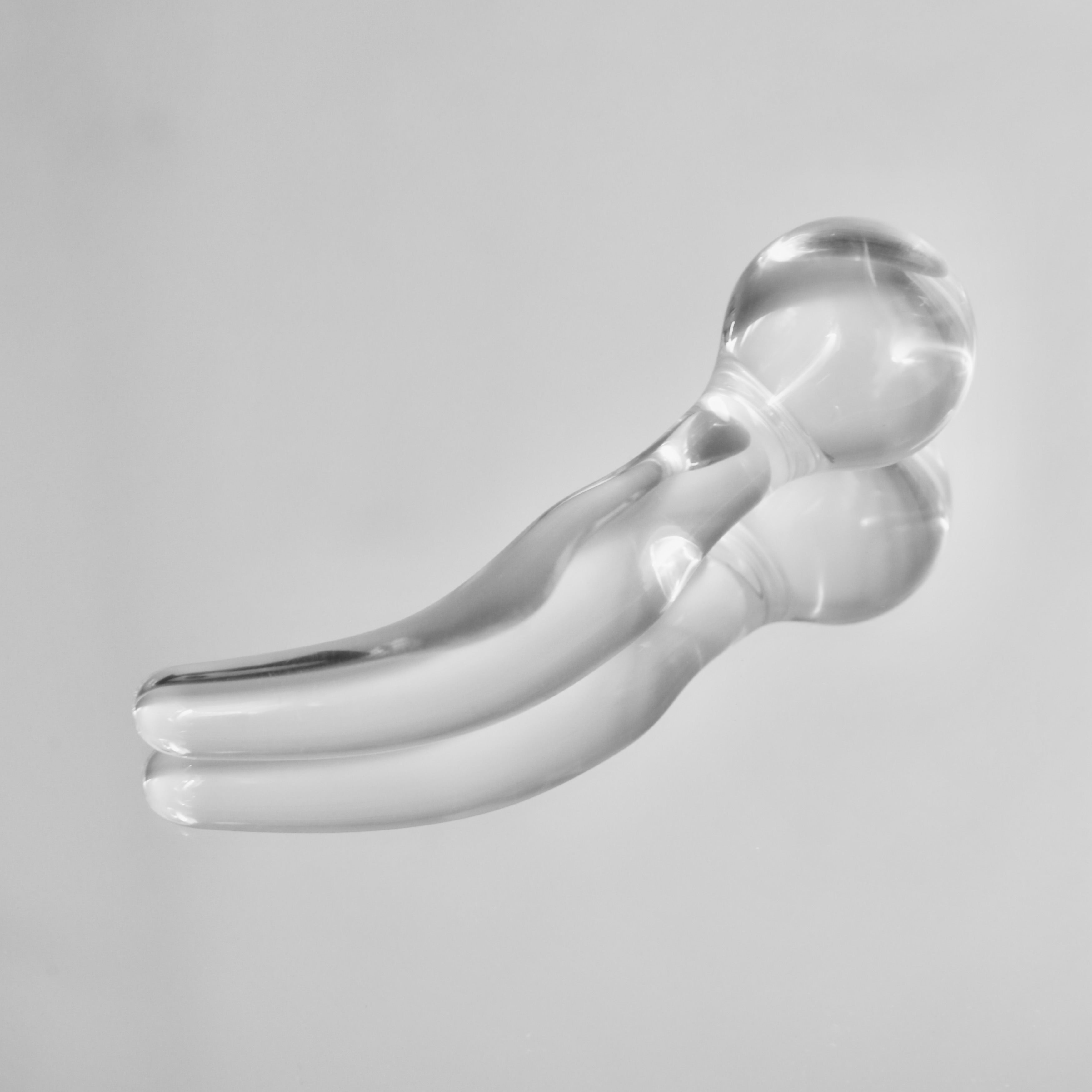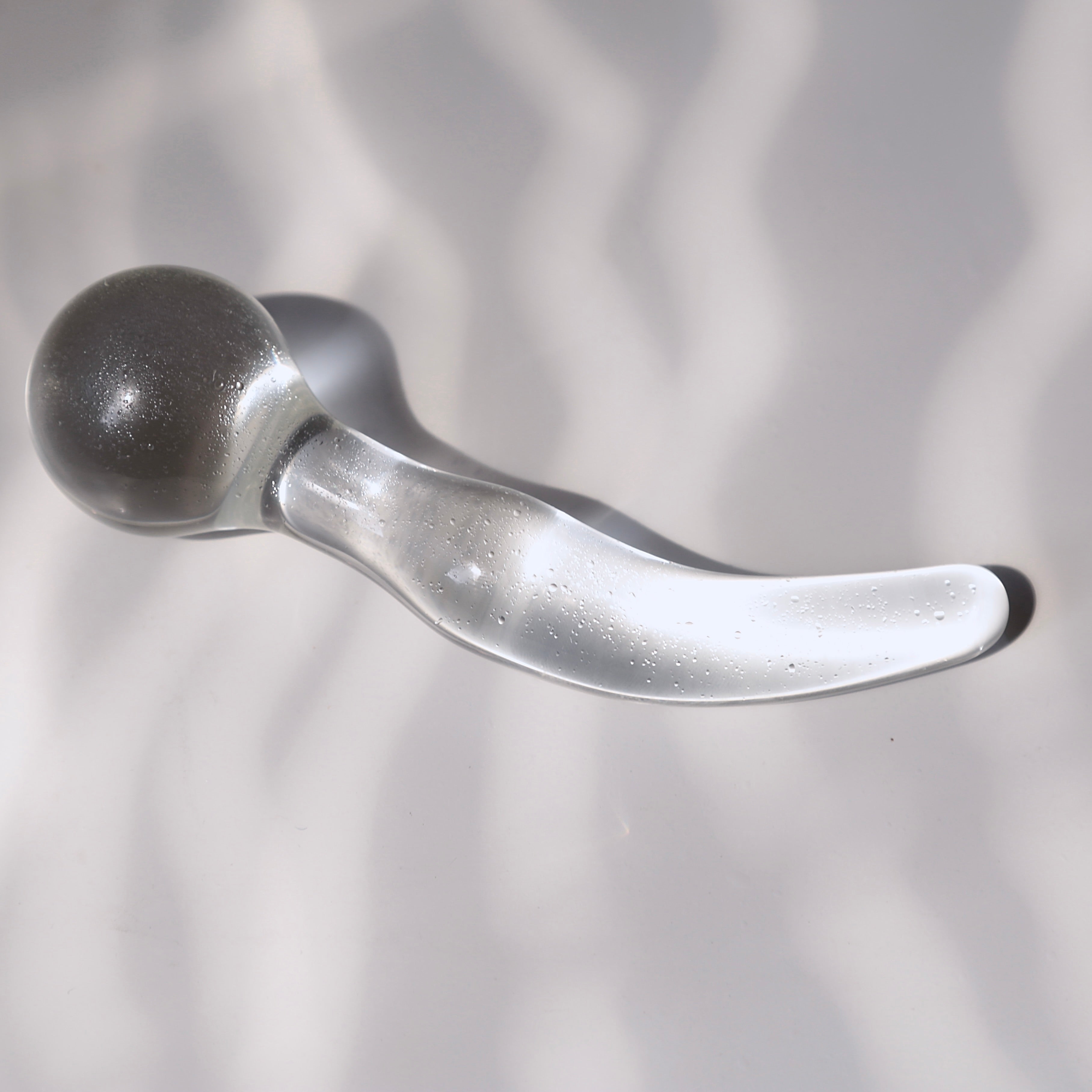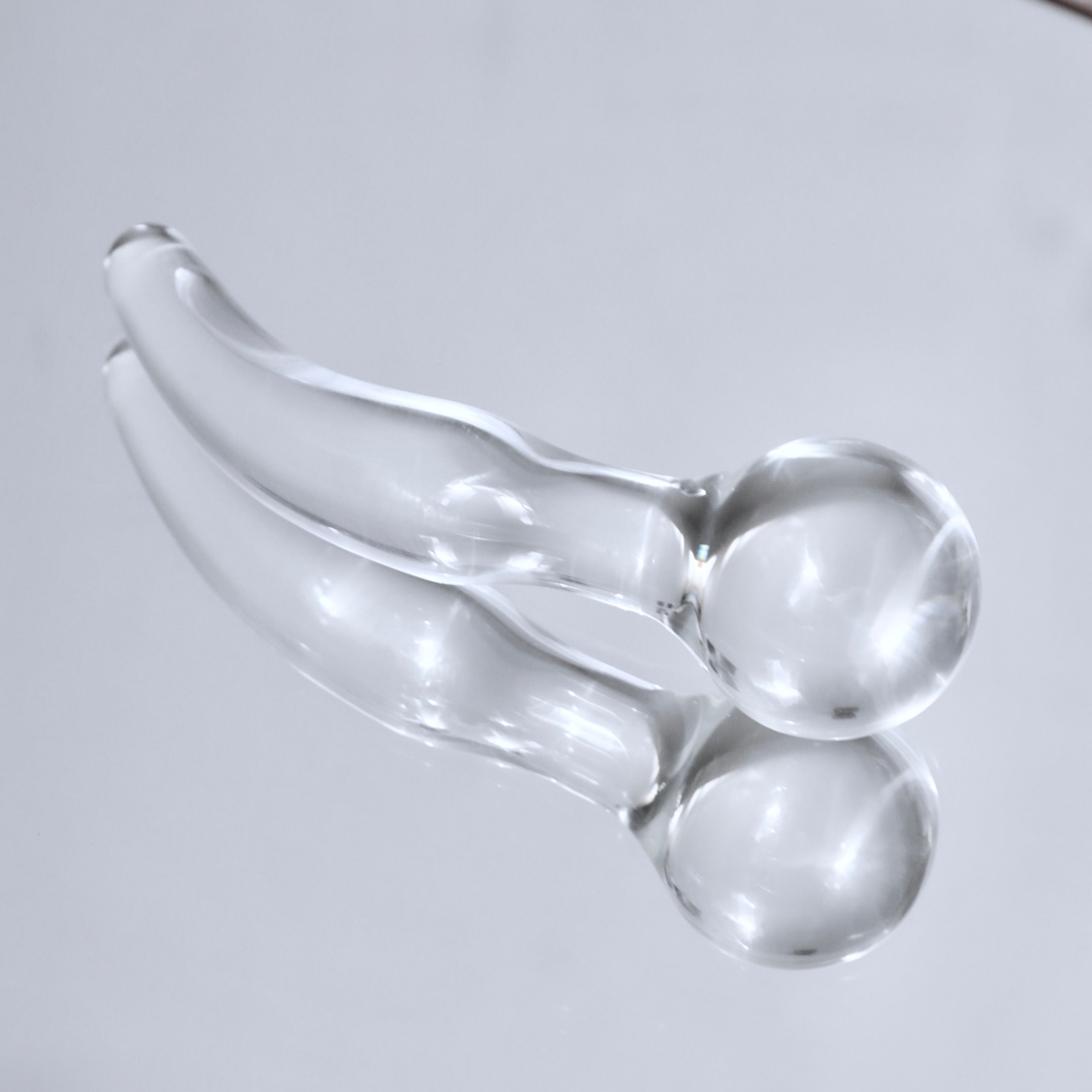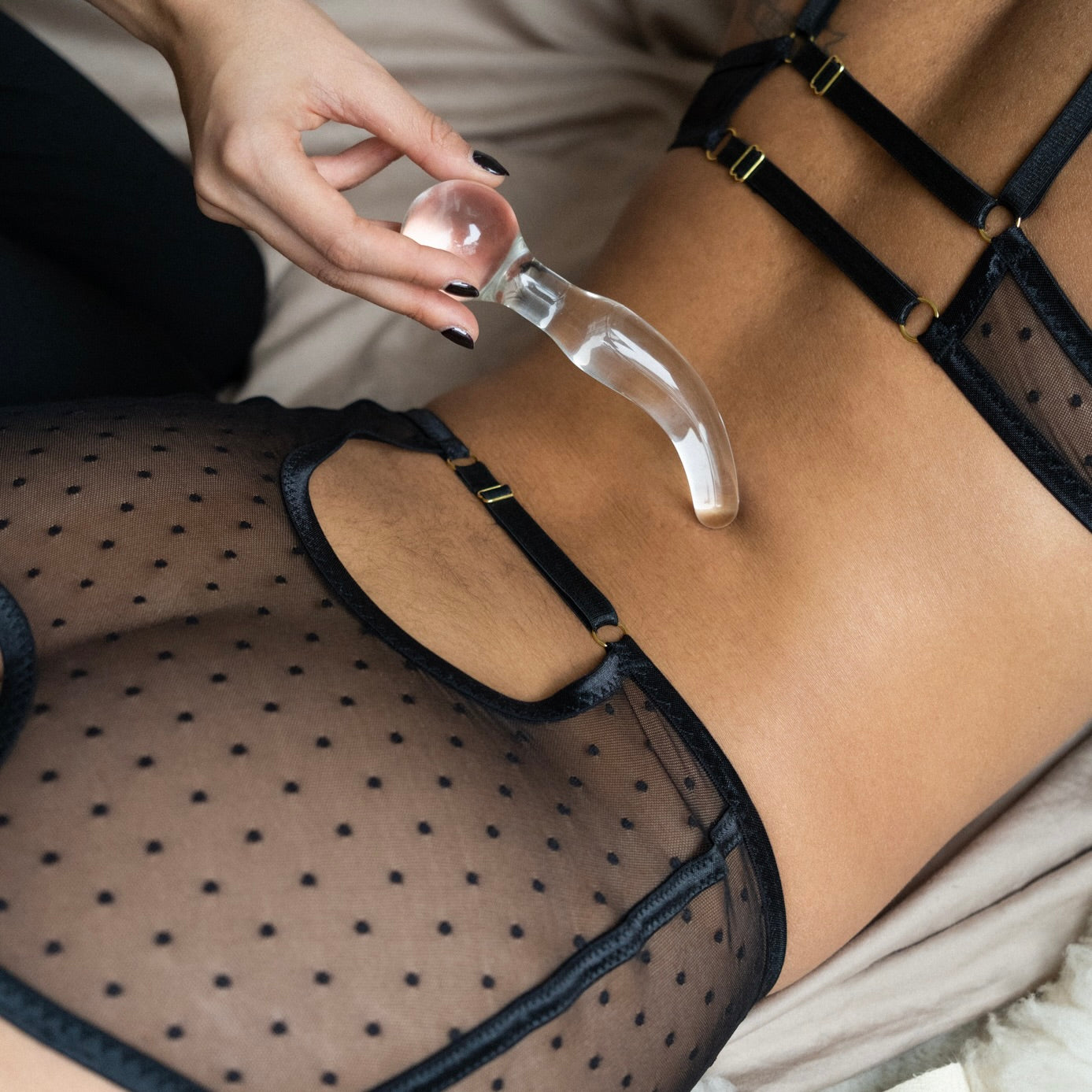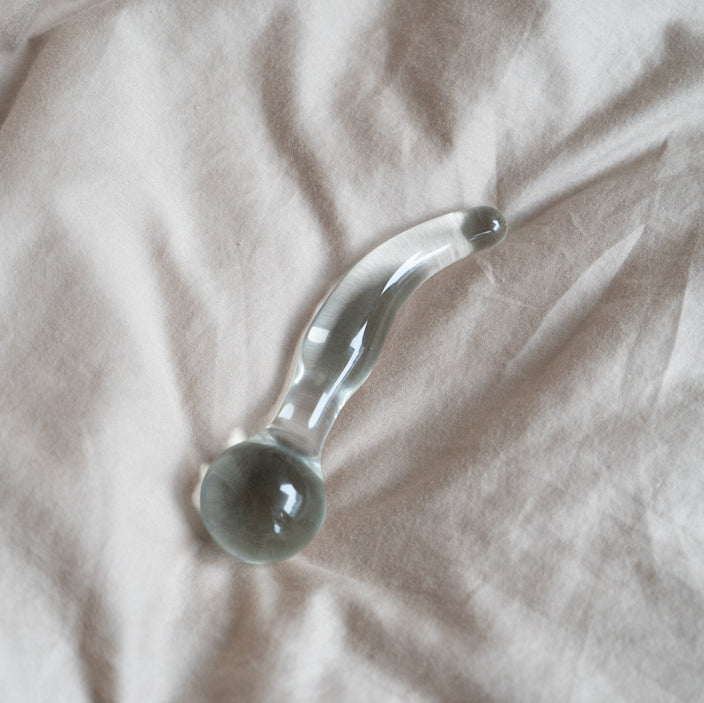 ONNA BLAZE- prostate massager
Sale price

€132.00
Regular price
(/)
---
SHAPE: BLAZE

ONNA BLAZE
is a beautiful hand-blown prostate massager, G-spot dildo, anal toy, and dilator in one.
Elegant and upscale, with fantastic attention to detail, this luxurious glass massager is designed to effortlessly target the G-spot and P-spot for experienced players as well as anyone new to vaginal or anal penetration.
The thin and graduated shaft allows you to comfortably ease into its size, whether you use it for vaginal or anal play. The massager's body is curved to reach and stimulate the right pleasure spots comfortably. The bulbous round base gives you an excellent grip and plenty of reach and control.
It is a wonderful toy for everyone new to penetrative self-pleasure, vaginal or anal.

Great toy for prostate massage and to explore secret pleasure zones

Perfect for targeted yoni massage, mapping and vaginal acupressure

Wonderful toy for anyone curious about anal play and penetration.
Its thin and graduated tip makes it a great tool for vaginal dilation.

Use either for solo or partner play.

Not to be used a plug. Make sure you always hold it by either bulb when using it anally on yourself or your partner.

Hypoallergenic, non-porous.

Super easy to wash.
All pieces are made of borosilicate (hard glass) and annealed at specific temperatures and times to ensure the most durable and most stable glass. You can run the wand under warm or cold water for added sensation.

Onna BLAZE a toy for everyone regardless of genitalia. It is perfectly smooth and non-porous, made of German medical-grade glass, and can be used with any type of lubricant. We advise you to thoroughly clean and dry the toys before and after use and use a condom if needed.
SIZE: length 14,5 cm, smaller end width 1.5cm, widest insertable part 2.6cm, base 3.8cm
GUARANTEED TOP QUALITY 
All our glass wands are designed & produced in Europe.
All Onna glass pleasure wands is artfully made by hand. No two pieces will be exactly the same. Our toys are free from toxic glue, artificial colouring & wax. 
Our prices reflect our top quality & product authenticity.
Eco-Friendly Packaging: We aim to be as environmentally friendly as possible. Most of our packaging materials are either recycled or eco-friendly. Our cushioning material is water soluble and nontoxic meaning it dissolves in water and can be used in your home compost

Discreet Worldwide Shipping: We ship our products worldwide in discreet packaging. There are no hints or mentions of the product's purpose anywhere on the packaging.

Important Information: As a recipient of the package, you are liable for all import duties, customs fees, and local sales taxes based on your country's regulations. Onna cannot be held liable if your package encounters any issues with local customs or tax authorities. Onna cannot issue refunds under such circumstances. To ensure a smooth shopping experience, we recommend checking your country's local terms and conditions for importing foreign products before making your purchase.
Onna pleasure wands and toys guide you in embracing a slower, more connected approach to self-pleasure, allowing you to experience it as an intimate act of self-love while awakening deeper sensations and expanding your body's pleasure potential. Opting for a non-vibrating pleasure wand over highly intense toys like vibrators will help you unlock a deeper sense of sensuality, pleasure, and self-love.

With five years of dedicated customer support, we've created a
user-friendly table featuring all our toy shapes. This tool is designed
to simplify your decision-making process, making it easier for you to
discover the ideal pleasure companion. Go to our pleasure wand guide.
Choose options