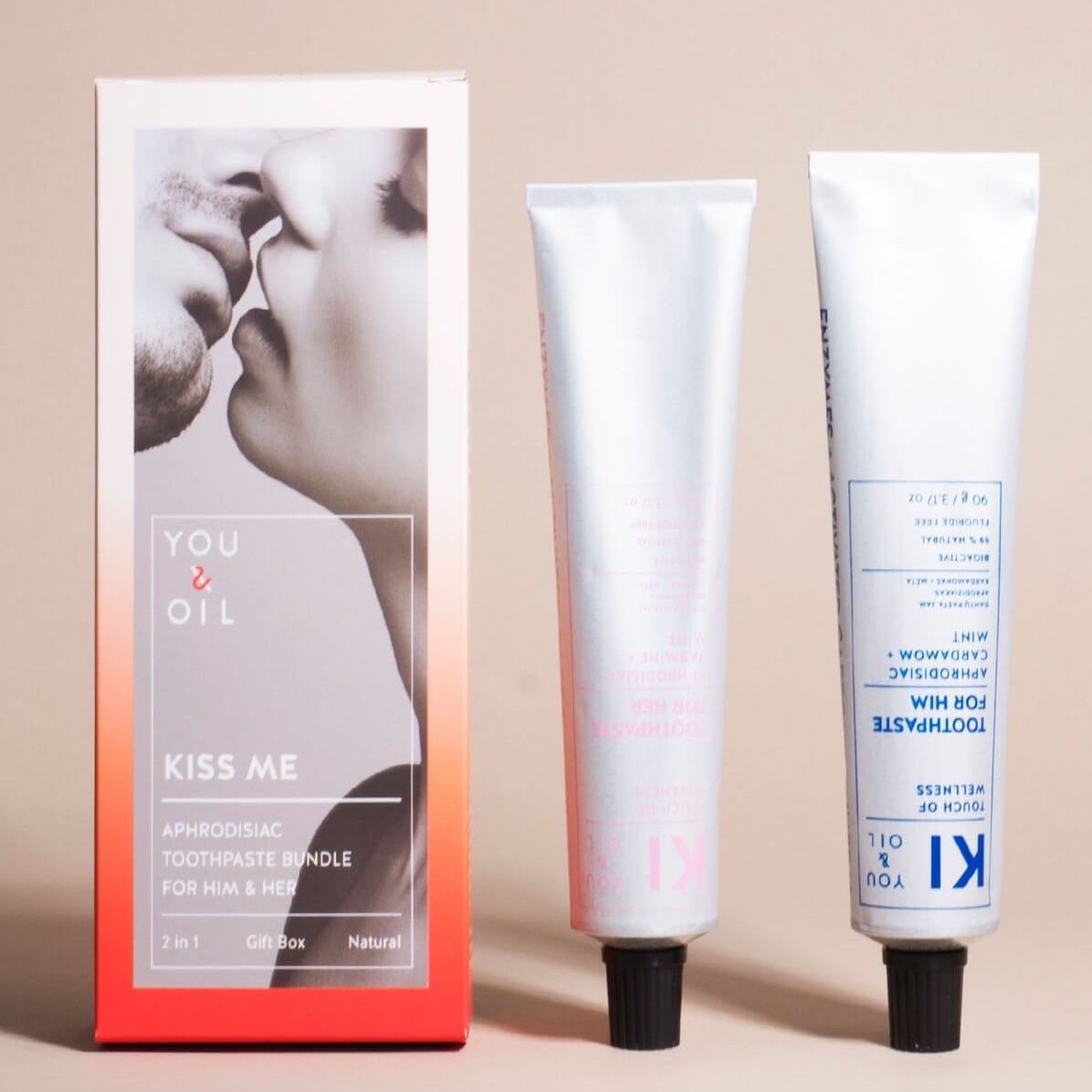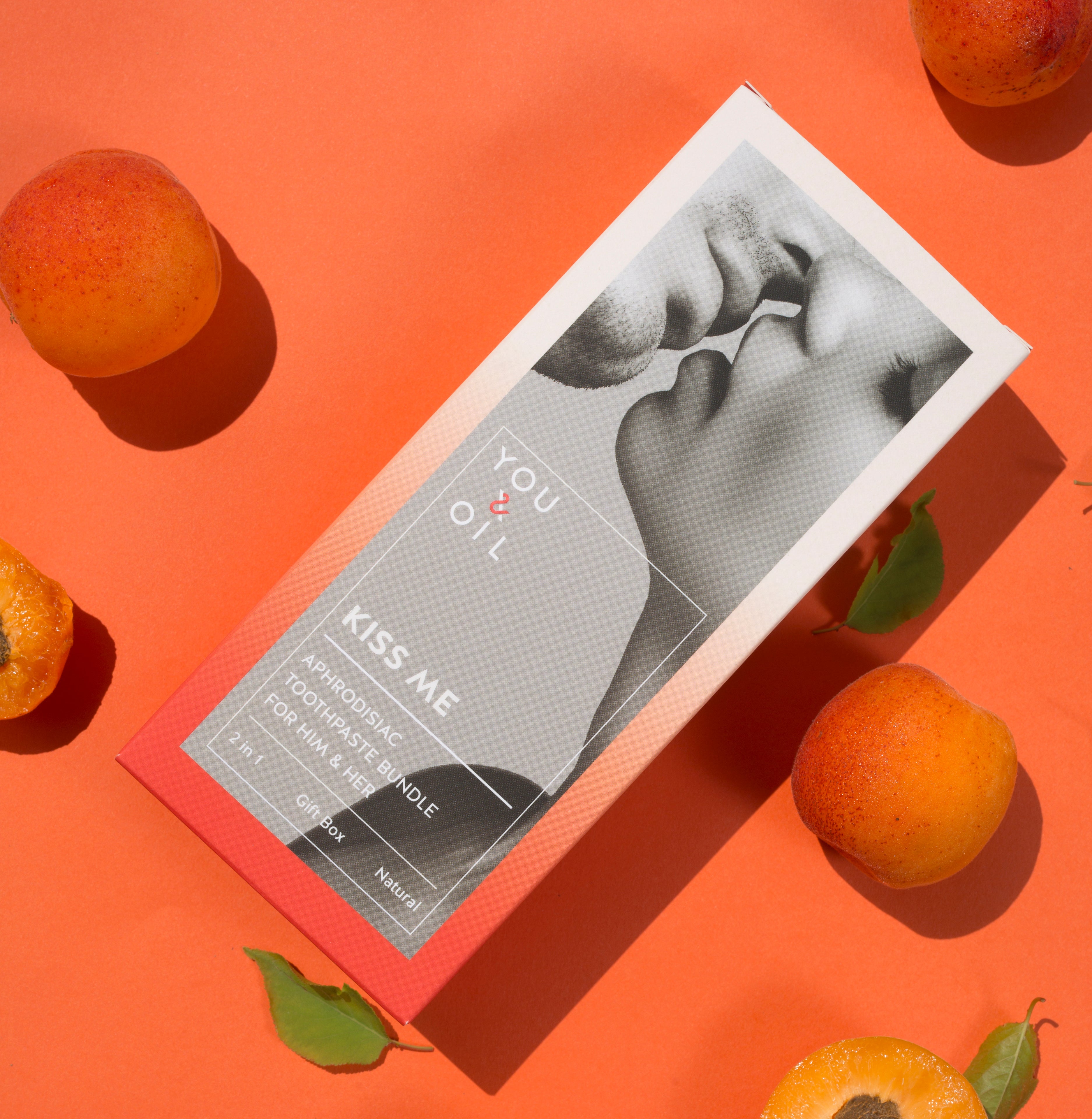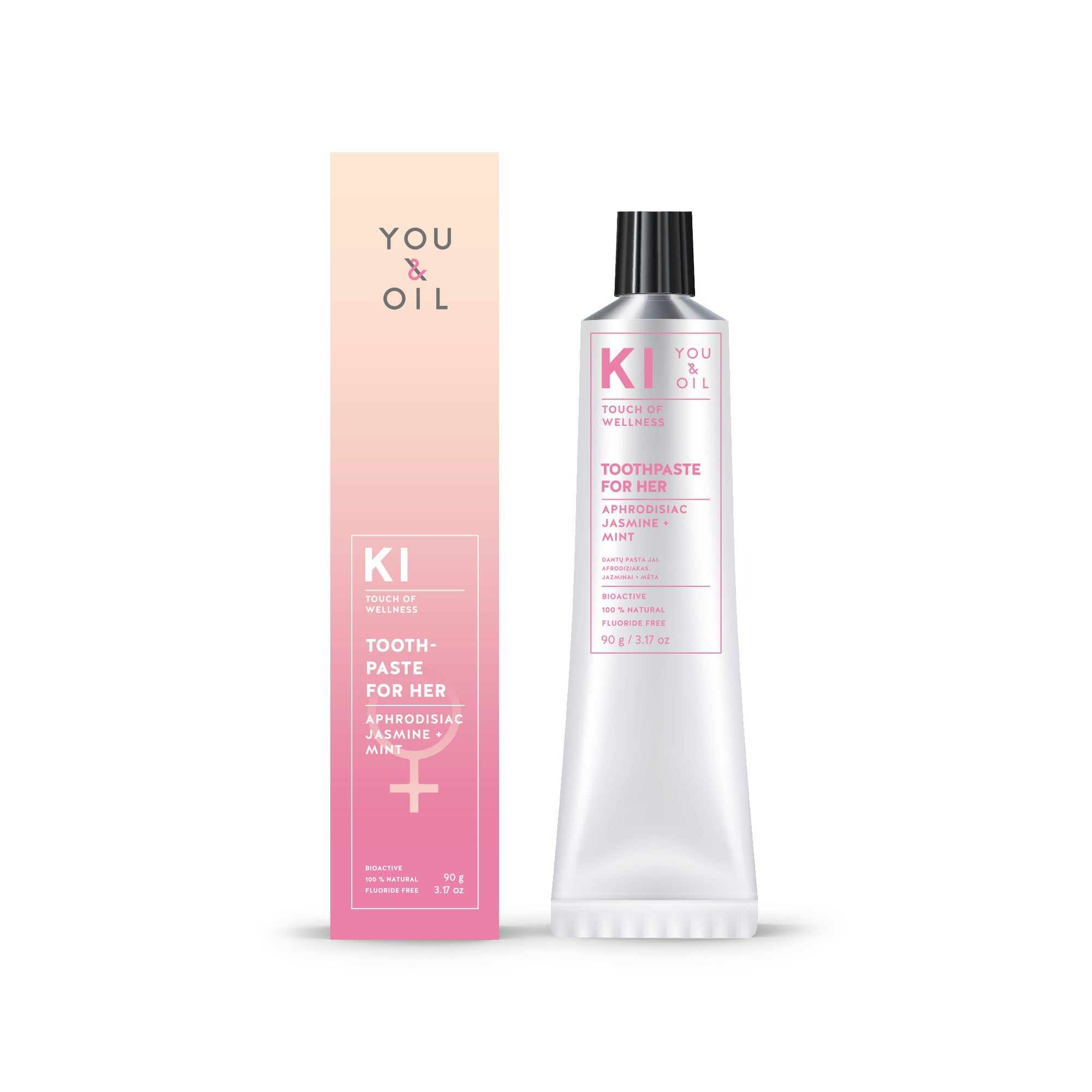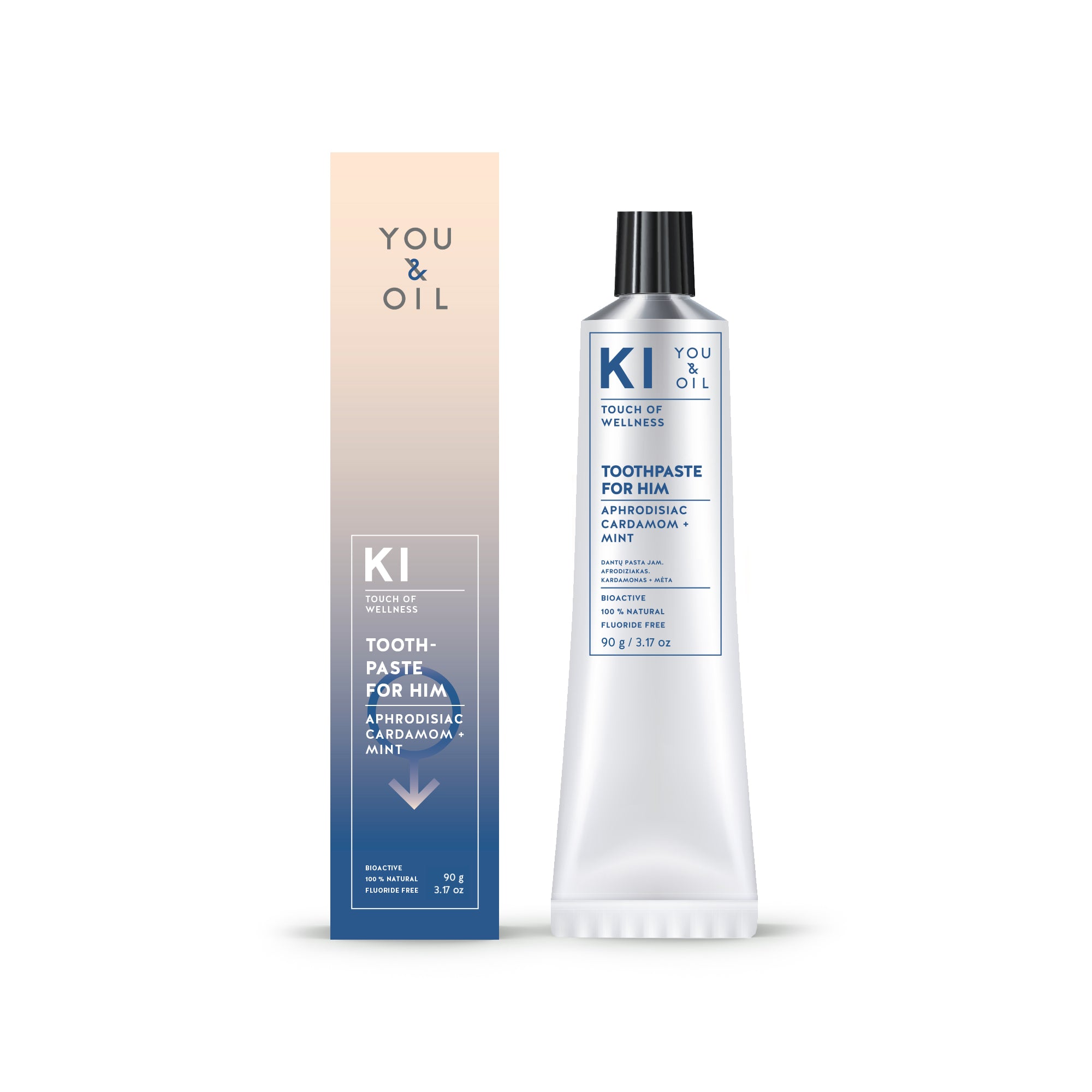 Aphrodisiac Toothpaste Duo Pack
Sale price

€13.50
Regular price

€15.90
(/)
---
This Aphrodisiac toothpaste bundle contains 2 toothpastes: Aphrodisiac Toothpaste for Her, Jasmine + Mint and Aphrodisiac Toothpaste for Him, Cardamom + Mint.
KISS ME: Your body craves the sensation of desire! Inspired by aromatherapy research findings, this aphrodisiac toothpaste was designed to both, care for your oral health and boost libido. The main ingredients featured in both types of toothpaste work in synergy so couples feel closer and more attracted to each other. When used together, this toothpaste produces a stimulating aroma and increases arousal and desire. Make sure to wake up early to reap the benefits of your new oral care routine.
When used regularly, You&Oil oral care products offer noticeable teeth whitening, enamel strengthening, and fresh breath. Free from harmful ingredients such as sodium laureth sulphate or fluoride, these oral care products are safe, healthy, and beneficial for use on a daily basis!
PURPOSE:
Increase libido, encourage arousal, and enhance sensation. Effectively whiten, strengthen and protect teeth.
RESULTS:
Increased sex drive and enhanced sensations. Noticeably whiter teeth, stronger enamel, and fresh breath. Prevention of cavity formation.
PERFECT FOR:
Adults from 18 years old, couples.
VOLUME: 2x 70g
Eco-Friendly Packaging: We aim to be as environmentally friendly as possible. Most of our packaging materials are either recycled or eco-friendly. Our cushioning material is water soluble and nontoxic meaning it dissolves in water and can be used in your home compost

Discreet Worldwide Shipping: We ship our products worldwide in discreet packaging. There are no hints or mentions of the product's purpose anywhere on the packaging.

Important Information: As a recipient of the package, you are liable for all import duties, customs fees, and local sales taxes based on your country's regulations. Onna cannot be held liable if your package encounters any issues with local customs or tax authorities. Onna cannot issue refunds under such circumstances. To ensure a smooth shopping experience, we recommend checking your country's local terms and conditions for importing foreign products before making your purchase.
Onna pleasure wands and toys guide you in embracing a slower, more connected approach to self-pleasure, allowing you to experience it as an intimate act of self-love while awakening deeper sensations and expanding your body's pleasure potential. Opting for a non-vibrating pleasure wand over highly intense toys like vibrators will help you unlock a deeper sense of sensuality, pleasure, and self-love.

With five years of dedicated customer support, we've created a
user-friendly table featuring all our toy shapes. This tool is designed
to simplify your decision-making process, making it easier for you to
discover the ideal pleasure companion. Go to our pleasure wand guide.
Choose options