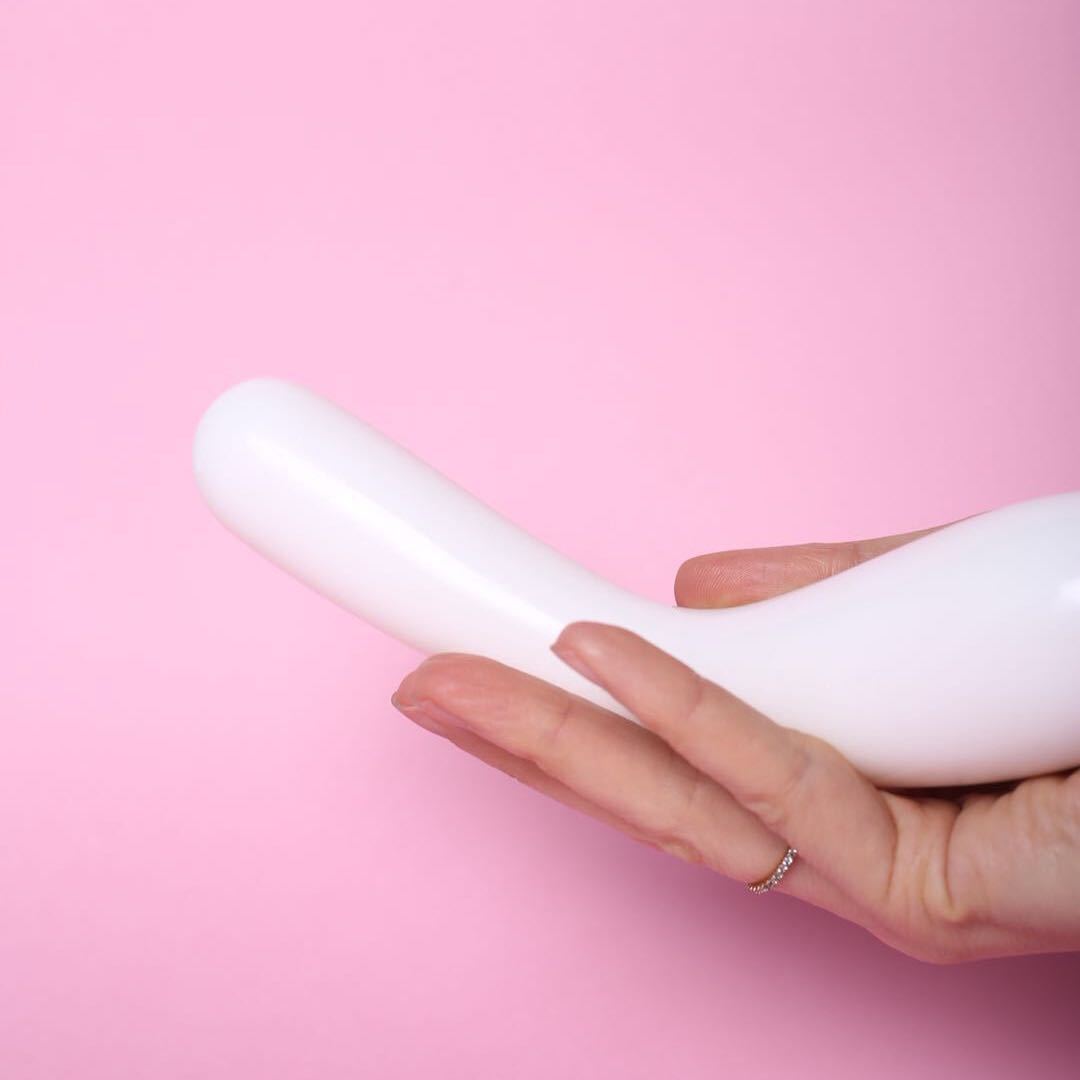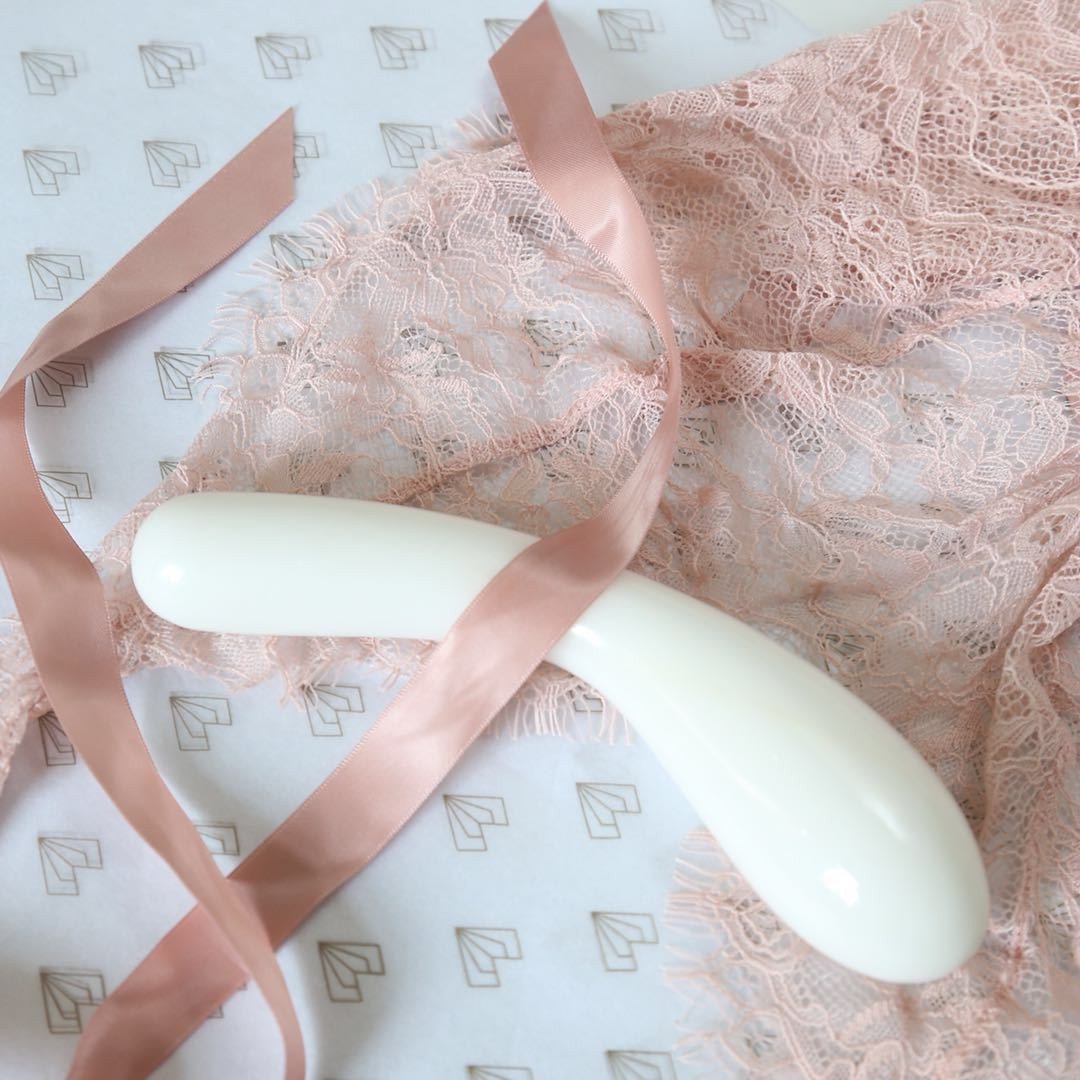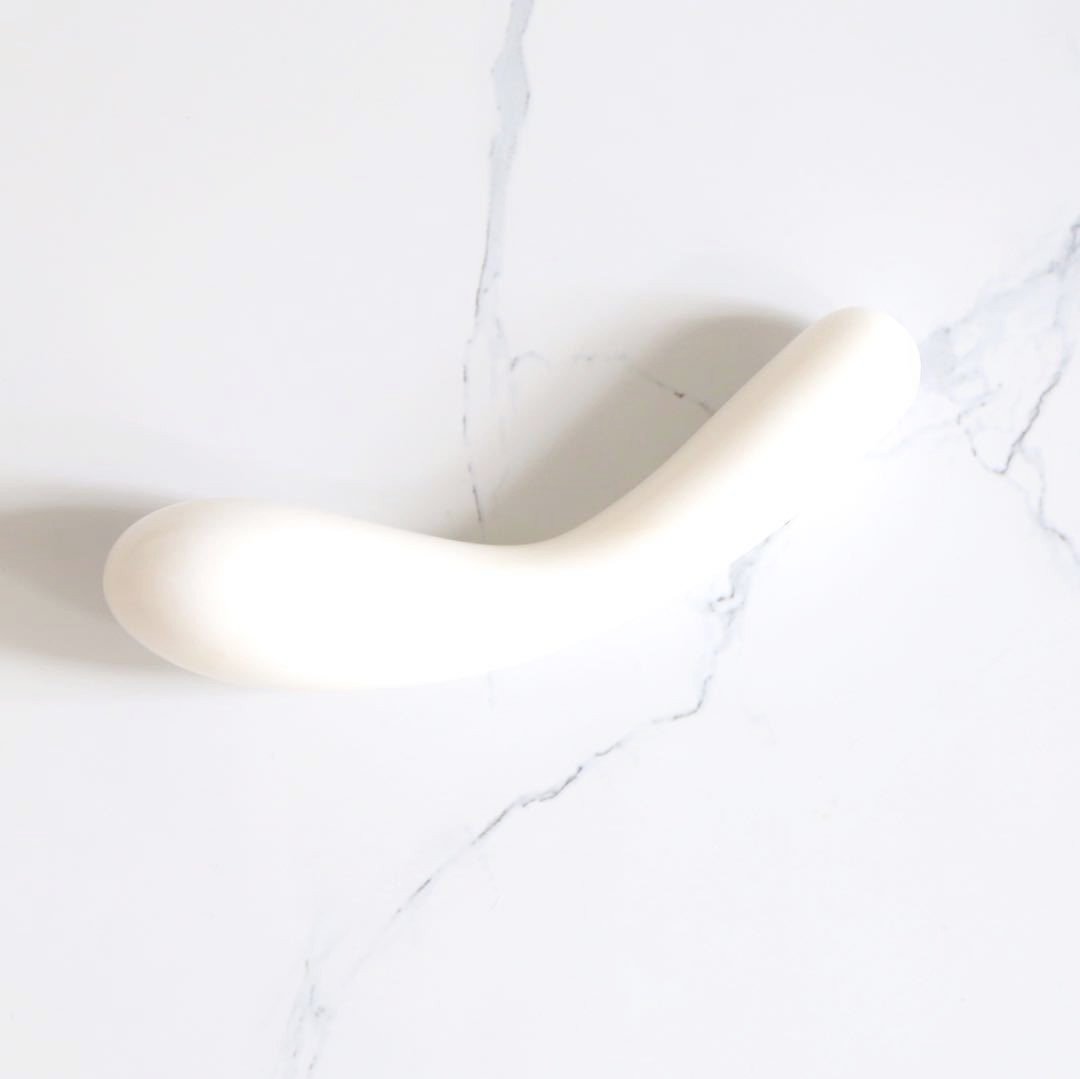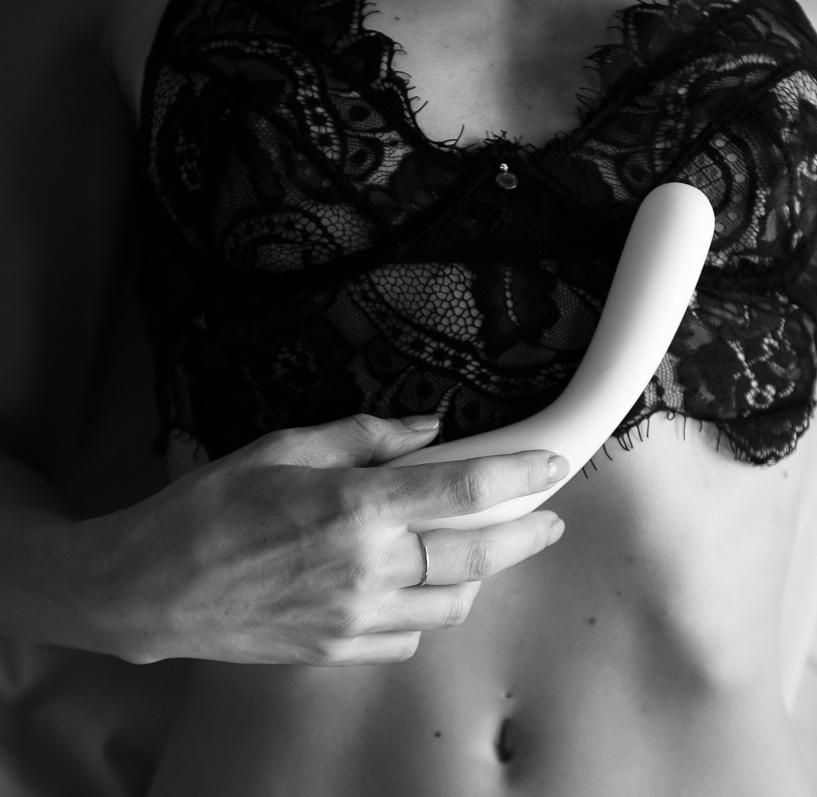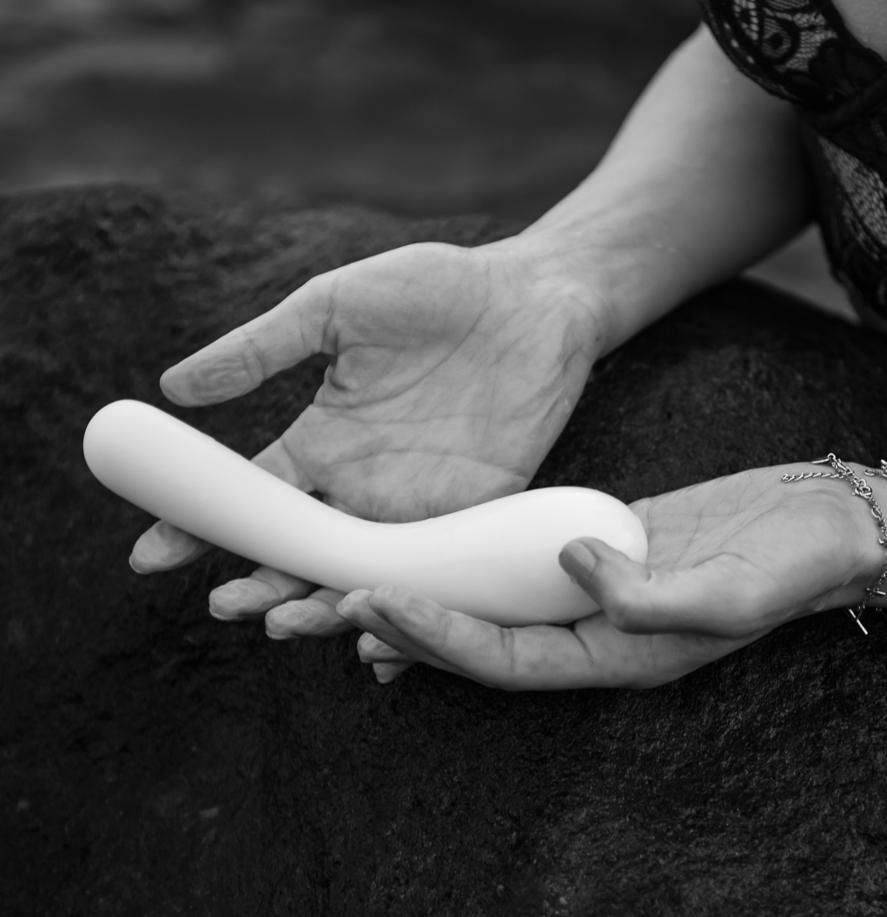 ONNA MOON WAVE - Female ejaculation pleasure wand
Sale price

€157.20
Regular price

€185.00
(/)
---
SEE OUR OTHER WAVE VARIANTS

ONNA RAVEN WAVE female ejaculation pleasure wand
THE WAVE WANDS ARE OUR BEST TOYS FOR A SQUIRTING PRACTICE. READ MORE ABOUT FEMALE EJACULATION HERE
G-SPOT ORGASMS  |  SQUIRTING | CERVICAL ORGASMS |  FULL PENETRATION PLEASURE |  PARTNER PLAY 
Onna WAVE is the Marylin Monroe of our pleasure toys. It is designed for a woman of elegance who wishes to explore her pleasure and expand her orgasmic potential. This toy is the epitome of femininity - luxurious, playful, sturdy and curvy in all the right places.
Out of all our toys, WAVE provides the strongest stimulation from perfect tapping on the G-spot to fulfilling experience of vaginal penetration. We've angled its curves so perfectly that even micro movements send waves of sensual joy down the body providing wave after wave of pleasure. 

Playtime with the WAVE is an invitation into the sweet surrender of sexual ecstasy and exploration of female ejaculation. It is a toy for delicious self-pleasure or juicy sex with a lover. 

Onna WAVE is our vision of sensual art and our favourite design. If you are looking for one of the best sex toy for female ejaculation, this is the perfect shape for you.
The WAVE is the thickest and advanced of all our toys. It is perfect for women who enjoy a full penetration experience.

The skinnier end is crafted for G-spot stimulation. The thicker end is designed for juicy penetration
Heavy and extra curved, this toy provides you with ample reach and ease of handling when self-pleasuring and stimulating the G-spot.

Will help you practice internal vaginal orgasms by awakening the inside of the vagina

Best gemstone shape for practicing squirting!

Can use both ends of the toy

Use either for solo or partner play
MATERIAL: White Marble


SIZE: length 18.5 cm, width 4 cm wide end, 3 cm thin end

GUARANTEED TOP QUALITY
Onna Lifestyle gemstone pleasure toys are CERTIFIED by an EU Gemmology Institute for being 100% authentic.
All toys are designed & tested in Europe.
Each Onna Lifestyle toy is artfully carved from ONE solid block of real gemstone. Our toys are free from toxic glue, artificial colouring & wax.
We work exclusively with most durable stones which are body-safe and with factories who hold humane work practices.
Our prices reflect our top quality & product authenticity.
You are Special: each stone is unique and there isn't another like yours. All stones vary in patterns, hues and colours.
All crystals and stones are unique, no two are the same. Due to the material of the products being natural, small imperfections in the stone are normal. Crystals are to be used internally at the customer's discretion.
Did you know that gemstones are natural conductors of heat? Unlike common plastic and silicone sex toys, gemstone toys adapt and retain body temperature for over an hour. Toys can be used either warm or cold for temperature play. Keep them in the fridge (never freezer!) for a cooler calming effect or place under hot water for 30 seconds to warm up.
Gemstone toys can be used with any type of lubricant. We advise to thoroughly clean and dry the toys before and after use and/or to use a condom.
Our toys are polished naturally without using chemical seals, dyes or toxic wax. Thus, as with all natural materials, gemstone toys may experience tear and wear with time and may lose their shiny polish. Women's individual PH levels also affect the stone.
Eco-Friendly Packaging: We aim to be as environmentally friendly as possible. Most of our packaging materials are either recycled or eco-friendly. Our cushioning material is water soluble and nontoxic meaning it dissolves in water and can be used in your home compost

Discreet Worldwide Shipping: We ship our products worldwide in discreet packaging. There are no hints or mentions of the product's purpose anywhere on the packaging.

Important Information: As a recipient of the package, you are liable for all import duties, customs fees, and local sales taxes based on your country's regulations. Onna cannot be held liable if your package encounters any issues with local customs or tax authorities. Onna cannot issue refunds under such circumstances. To ensure a smooth shopping experience, we recommend checking your country's local terms and conditions for importing foreign products before making your purchase.
Onna pleasure wands and toys guide you in embracing a slower, more connected approach to self-pleasure, allowing you to experience it as an intimate act of self-love while awakening deeper sensations and expanding your body's pleasure potential. Opting for a non-vibrating pleasure wand over highly intense toys like vibrators will help you unlock a deeper sense of sensuality, pleasure, and self-love.

With five years of dedicated customer support, we've created a
user-friendly table featuring all our toy shapes. This tool is designed
to simplify your decision-making process, making it easier for you to
discover the ideal pleasure companion. Go to our pleasure wand guide.
Choose options