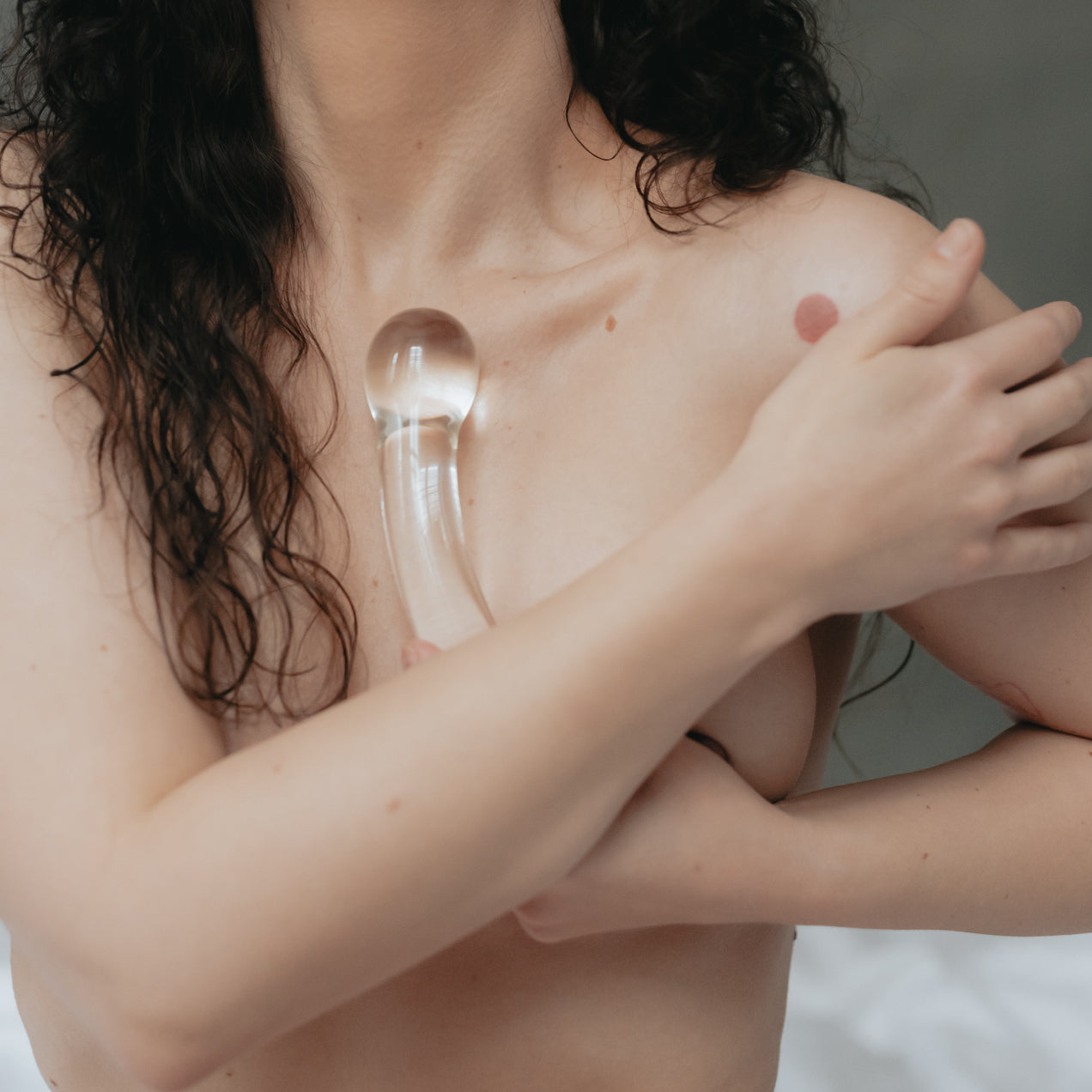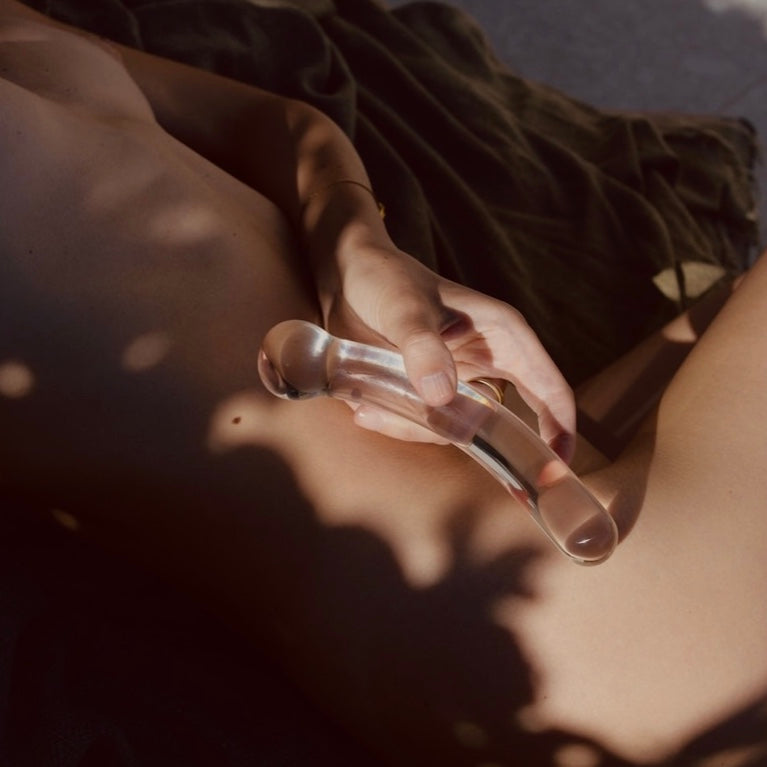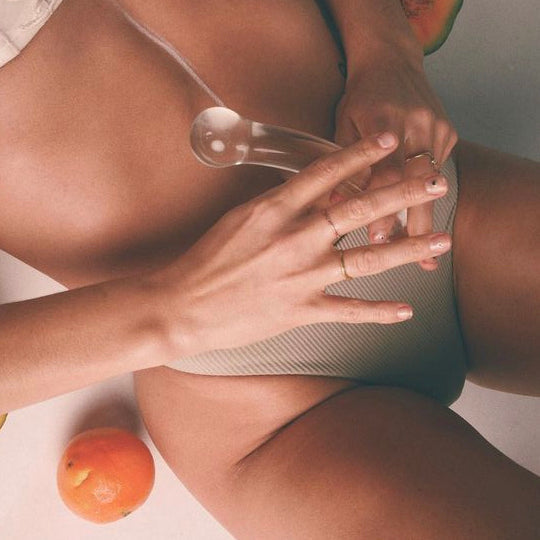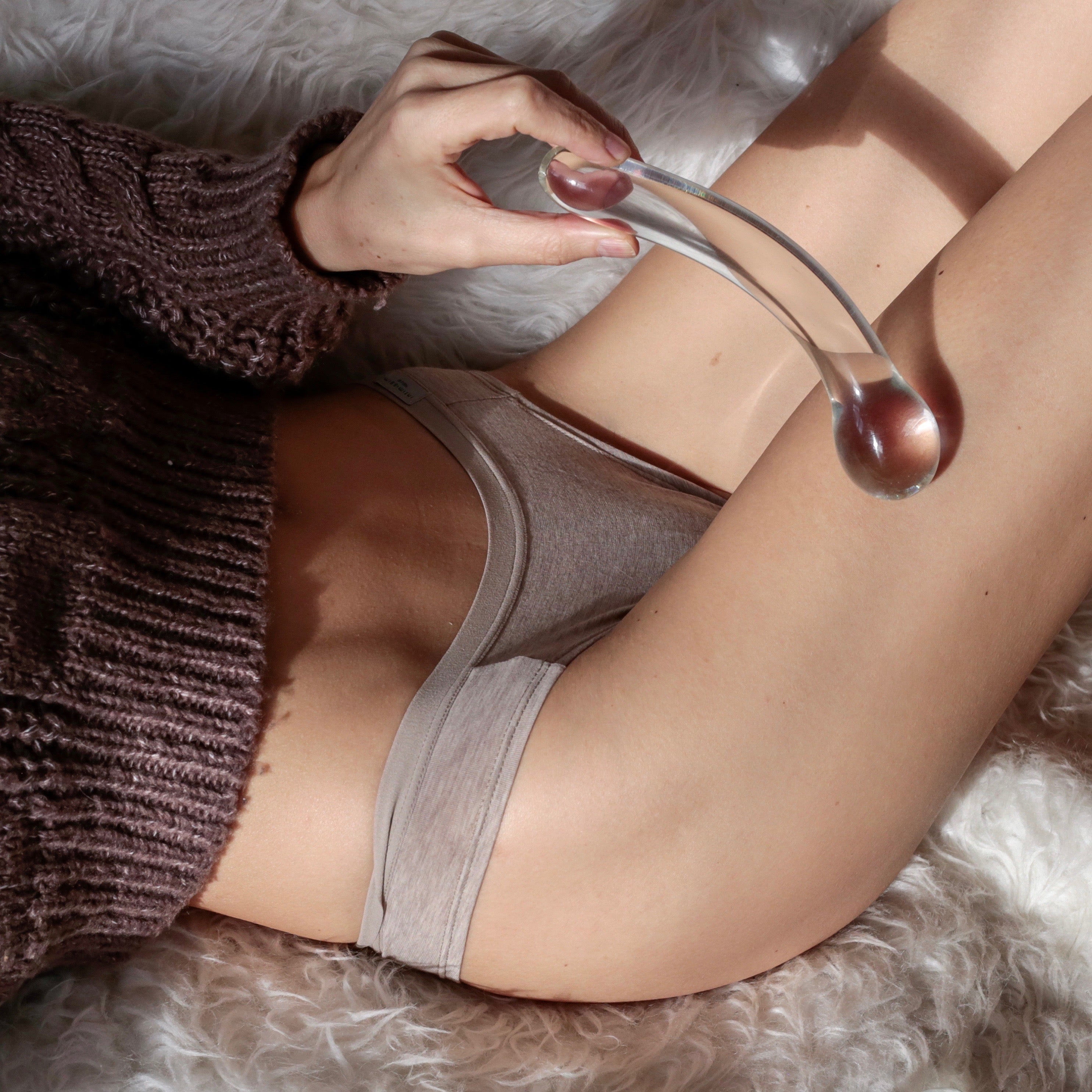 ALLURE PEARL G-SPOT GLASS WAND
Sale price

€136.00
Regular price
(/)
---
OUR BEST PLEASURE WAND TO AWAKEN YOUR G-SPOT AND INTERNAL ORGASMS!
HEIGHTENED PLEASURE |  G-SPOT ORGASMS |  CERVICAL ORGASMS |  DEEP PENETRATION  |  SQUIRTING PRACTICE  |  PARTNER PLAY 
SHAPE: PEARL

Recommended for our Internal Self Pleasure Practice
PEARL shape is our BEST SELLING toy! It is for a wild woman who yearns to indulge in self-pleasure. Beautifully sculpted to target the  G-spot area, this toy is deep and intuitive, introducing new levels of orgasmic bliss. It's unique bulbous shape, makes ALLURE PEARL- G-spot glass pleasure wand the perfect pleasure toy for accessing better internal sensation and experiencing both G-spot and cervical orgasms.
This is our best Gspot pleasure wand design.

The G-spot is not a single spot but rather a larger zone located on the front wall of the vagina. Often, women find that G-spot stimulation leads to deeper, fuller orgasms. It can be difficult to stimulate with just a finger or a penis. PEARL is perfectly shaped for effortless G-spot stimulation and orgasmic release. The curve of the PEARL allows for easy handling and angling when playing solo or with a partner. ALLURE PEARL- G-spot pleasure wand will take you on a wild ride of wave orgasms. Our PEARLS are known for driving women to squirting climaxes.
PEARL is for women who already enjoy penetrative sex and wish to explore further the pleasure inside of the vagina

Great toy for practicing internal G-spot, squirting & cervical orgasms

PEARL is our Bestseller and most popular shape to gift women.

Can use both ends of the toy depending on the mood

It has an average thickness and a bulb on the end for targeted G-spot stimulation.

Insert either end of the toy inside the vagina and swipe from left to right in slow massage-like movements around the G-spot; tap the end of the toy on the G-spot either gently or in a rocking-like-motion back & forth, glide the toy in and out of the vagina, glide and twirl at the same time in and out.

Use either for solo or partner play

Medical grade borosilicate glass

Hypoallergenic, non-porous

Can be used with any kind of lubricant
All ONNA glass pleasure toys are made of borosilicate (hard glass) and annealed at specific temperatures and times to ensure the most durable and most stable glass. You can run the wand under warm or cold water for added sensation. Do not use boiling water!
Onna glass toys are perfectly smooth and non-porous. Glass toys can be used with any type of lubricant. We advise you to thoroughly clean and dry the toys before and after use and to use a condom if needed.
MATERIAL: Borosilicate glass

SIZE: length 16-17cm, width 3.5 cm wide end, 2.5 cm thin end
GUARANTEED TOP QUALITY
This product is handmade in the Czech Republic. All ONNA glass pleasure wands are designed & tested in Europe. Our prices reflect our top quality & product authenticity.
Glass toys can be used with any type of lubricant. We advise you to thoroughly clean and dry the toys before and after use and to use a condom.
Eco-Friendly Packaging: We aim to be as environmentally friendly as possible. Most of our packaging materials are either recycled or eco-friendly. Our cushioning material is water soluble and nontoxic meaning it dissolves in water and can be used in your home compost

Discreet Worldwide Shipping: We ship our products worldwide in discreet packaging. There are no hints or mentions of the product's purpose anywhere on the packaging.

Important Information: As a recipient of the package, you are liable for all import duties, customs fees, and local sales taxes based on your country's regulations. Onna cannot be held liable if your package encounters any issues with local customs or tax authorities. Onna cannot issue refunds under such circumstances. To ensure a smooth shopping experience, we recommend checking your country's local terms and conditions for importing foreign products before making your purchase.
Onna pleasure wands and toys guide you in embracing a slower, more connected approach to self-pleasure, allowing you to experience it as an intimate act of self-love while awakening deeper sensations and expanding your body's pleasure potential. Opting for a non-vibrating pleasure wand over highly intense toys like vibrators will help you unlock a deeper sense of sensuality, pleasure, and self-love.

With five years of dedicated customer support, we've created a
user-friendly table featuring all our toy shapes. This tool is designed
to simplify your decision-making process, making it easier for you to
discover the ideal pleasure companion. Go to our pleasure wand guide.
Choose options