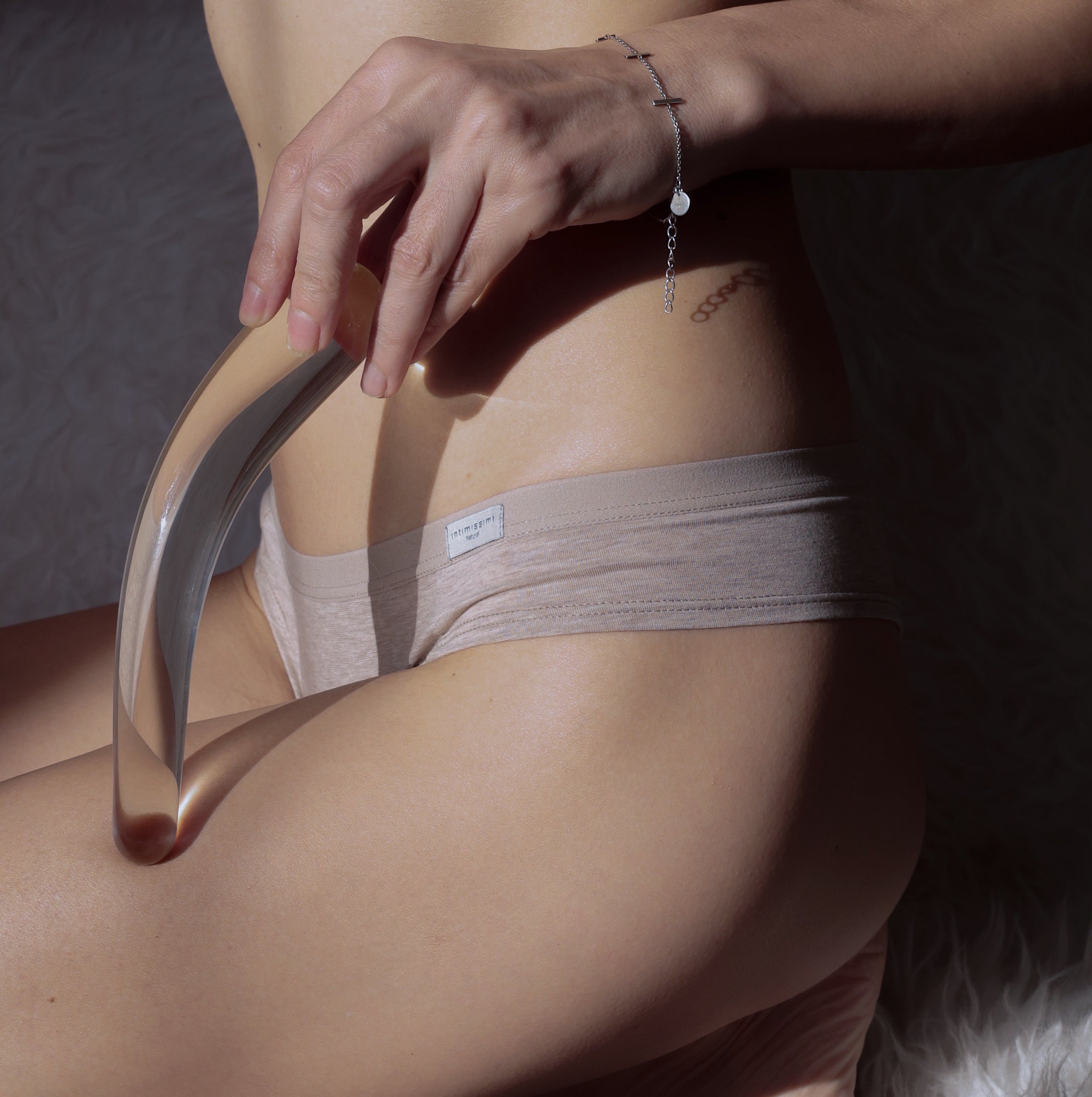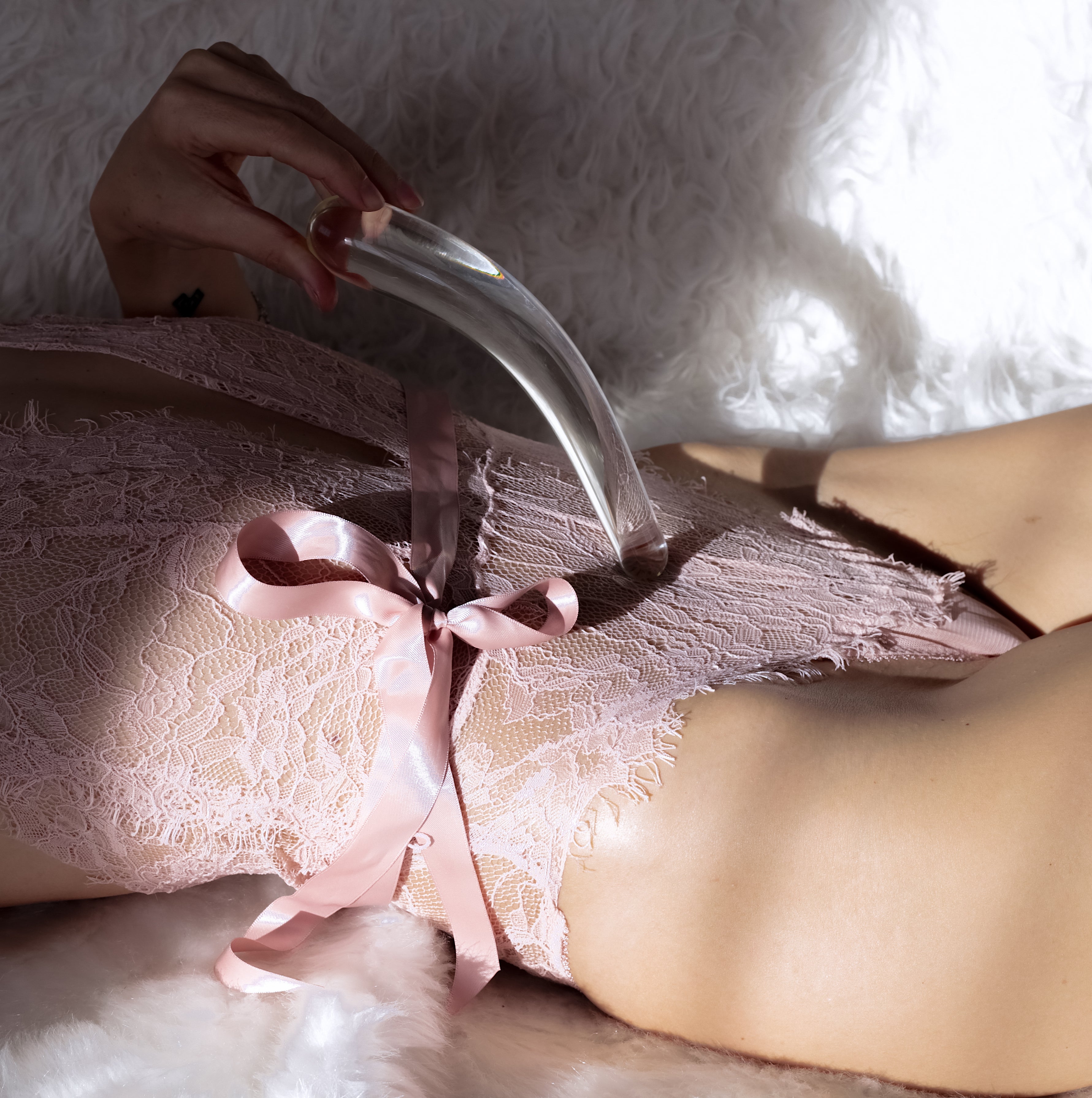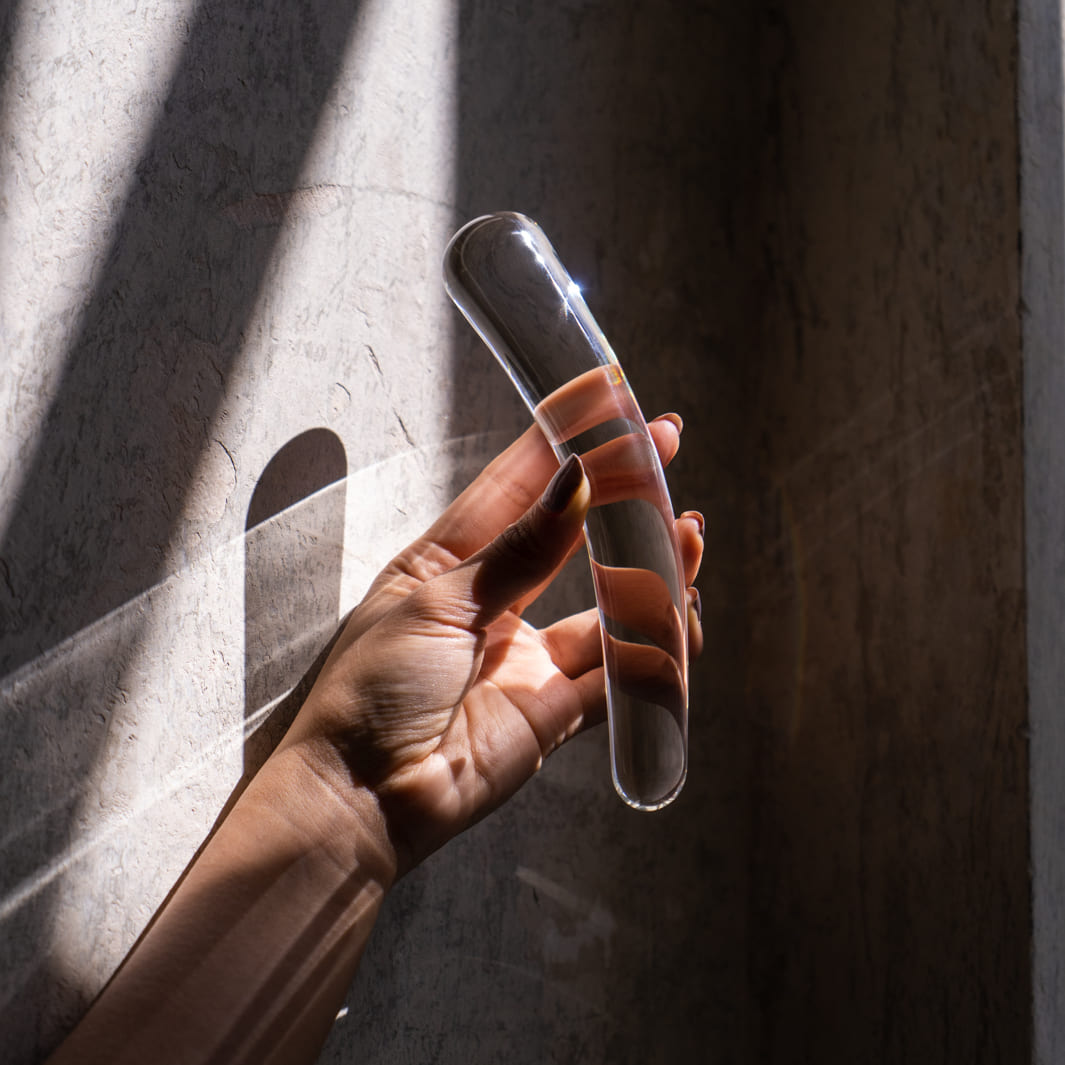 ALLURE CURVE- YONI WAND
Sale price

€131.00
Regular price
(/)
---
YONI SELF MASSAGE  |  SELF EXPLORATION  |  G-SPOT EXPLORATION  |  GENTLE PENETRATION 

 

| TIGHT PELVIC FLOOR |

 VAGINISMUS 

|  SELF EXPLORATION  | MUSCLE TENSION RELEASE | YONI MAPPING |
Yoni massage wand
SHAPE: CURVE
Our most sophisticated toy, CURVE yoni massage wand is created specially for intimate massage and self-pleasure. CURVE's non-phallic design is intentional, nurturing an intimate feminine relationship with your body. Sweet, delicate and smooth, Curve is the the ideal toy for anyone who wishes to surrender and open up her body to  deep internal pleasure.
The thinner end of the Curve pleasure wand is crafted for internal massage to relieve muscle tension and emotional blockages. The thicker end of the toy is perfect for G-spot exploration. It's sexy silhouette allows for easy handling and versatile play. CURVE is created with intention of healing and opening up to pleasure. Used as a weekly practice, CURVE is the best pleasure wand for a toned and healthy vagina.

Great toy for beginners looking to explore, massage & awaken the G-Spot. It is specially curved for easier stimulation of the G-spot.

Specially designed wand for women who experience mild yoni muscle tension. Use it for yoni /pelvic floor self-massage and

yoni mapping

.

CURVE effortlessly glides in & out due to its polished finish without creating friction or irritation to the skin.

We store unresolved emotions, traumas & stress in our muscles. A committed weekly self-massage practice is essential for relieving tension & emotional blockages from the yoni. Gift yourself 30 minute massage using coconut oil. Allow it to guide you to the tense pressure points and stagnant muscles.

CURVE will help you practice internal vaginal orgasms by awakening the inside of the vagina during self-massage. Insert CURVE inside the vagina and swipe from left to right in slow massage-like movements around the G-spot; tap the toy's end on the G-spot either gently or in a rocking-like-motion back & forth, glide the toy in and out of the vagina, glide & twirl at the same time in and out.

Can use both ends of the toy

Perfect toy for the male anal pleasure as it is curved to press into the prostate!

Use either for solo or partner play

Medical grade borosilicate glass

Hypoallergenic, non-porous

Can be used with any kind of lubricant
Disclaimer: If you experience pain during penetration, we strongly suggest that before investing in a toy, you see a gynaecologist and a pelvic floor specialist who can properly diagnose you. Sometimes the pain in the vagina is not just from tensed muscles. You could have a sexually transmitted infection, endometriosis, UTI or dealing with pain due to PTSD. Self-diagnosing and self-healing can be dangerous. The first steps of healing are always a proper medical diagnosis.

MATERIAL: Borosilicate glass

SIZE: length17cm, width 3.2 cm wide end, 1.8 cm thin end

GUARANTEED TOP QUALITY
This product is handmade in the Czech Republic.
All ONNA toys are designed & tested in Europe.
Our prices reflect our top quality & product authenticity.
You are Special: each PIECE is unique, and there isn't another like yours. All our products are handmade and may vary in patterns, hues, and colours.
Glass toys can be used with any type of lubricant. We advise you to thoroughly clean and dry the toys before and after use and to use a condom.
Eco-Friendly Packaging: We aim to be as environmentally friendly as possible. Most of our packaging materials are either recycled or eco-friendly. Our cushioning material is water soluble and nontoxic meaning it dissolves in water and can be used in your home compost

Discreet Worldwide Shipping: We ship our products worldwide in discreet packaging. There are no hints or mentions of the product's purpose anywhere on the packaging.

Important Information: As a recipient of the package, you are liable for all import duties, customs fees, and local sales taxes based on your country's regulations. Onna cannot be held liable if your package encounters any issues with local customs or tax authorities. Onna cannot issue refunds under such circumstances. To ensure a smooth shopping experience, we recommend checking your country's local terms and conditions for importing foreign products before making your purchase.
Onna pleasure wands and toys guide you in embracing a slower, more connected approach to self-pleasure, allowing you to experience it as an intimate act of self-love while awakening deeper sensations and expanding your body's pleasure potential. Opting for a non-vibrating pleasure wand over highly intense toys like vibrators will help you unlock a deeper sense of sensuality, pleasure, and self-love.

With five years of dedicated customer support, we've created a
user-friendly table featuring all our toy shapes. This tool is designed
to simplify your decision-making process, making it easier for you to
discover the ideal pleasure companion. Go to our pleasure wand guide.
Choose options