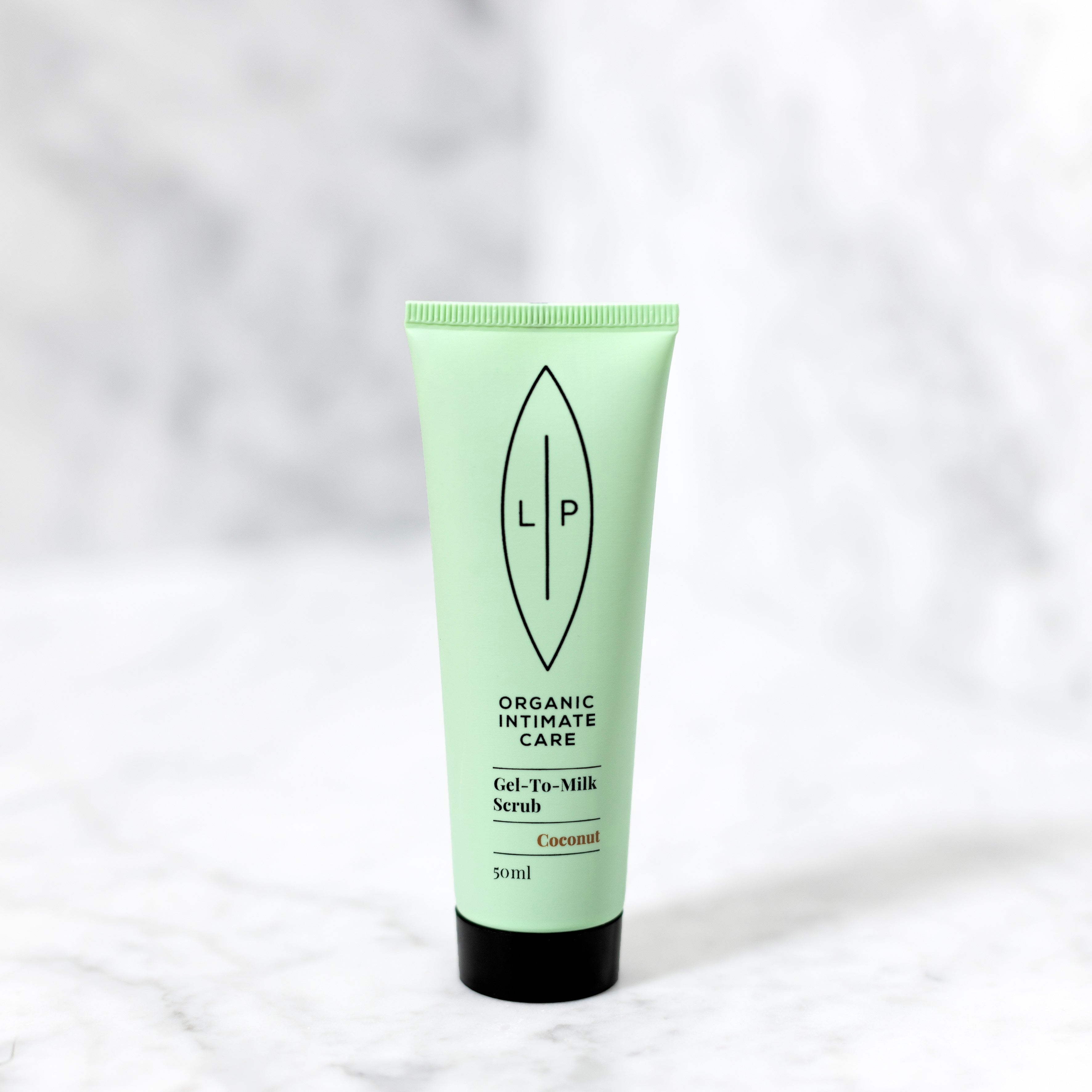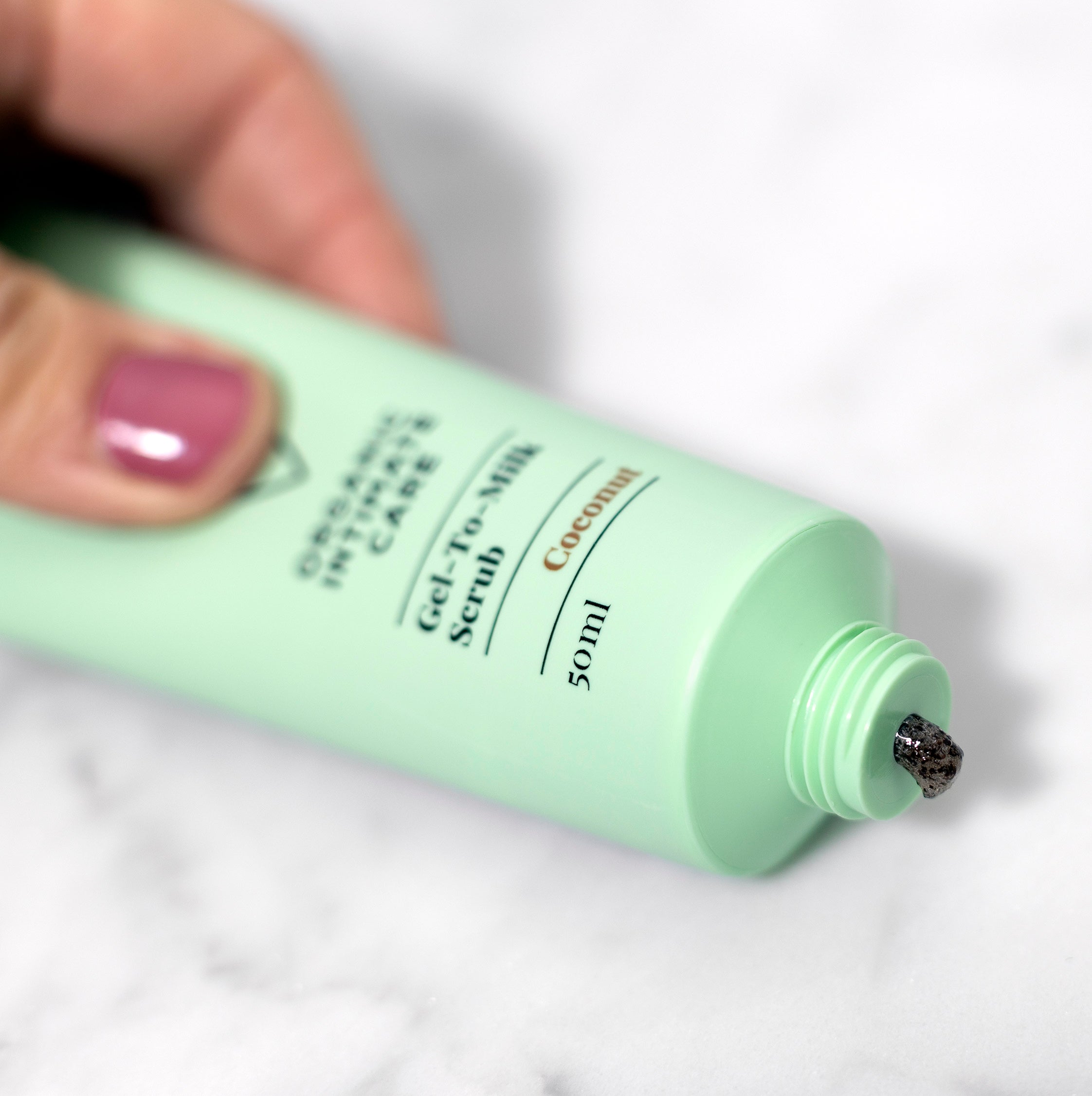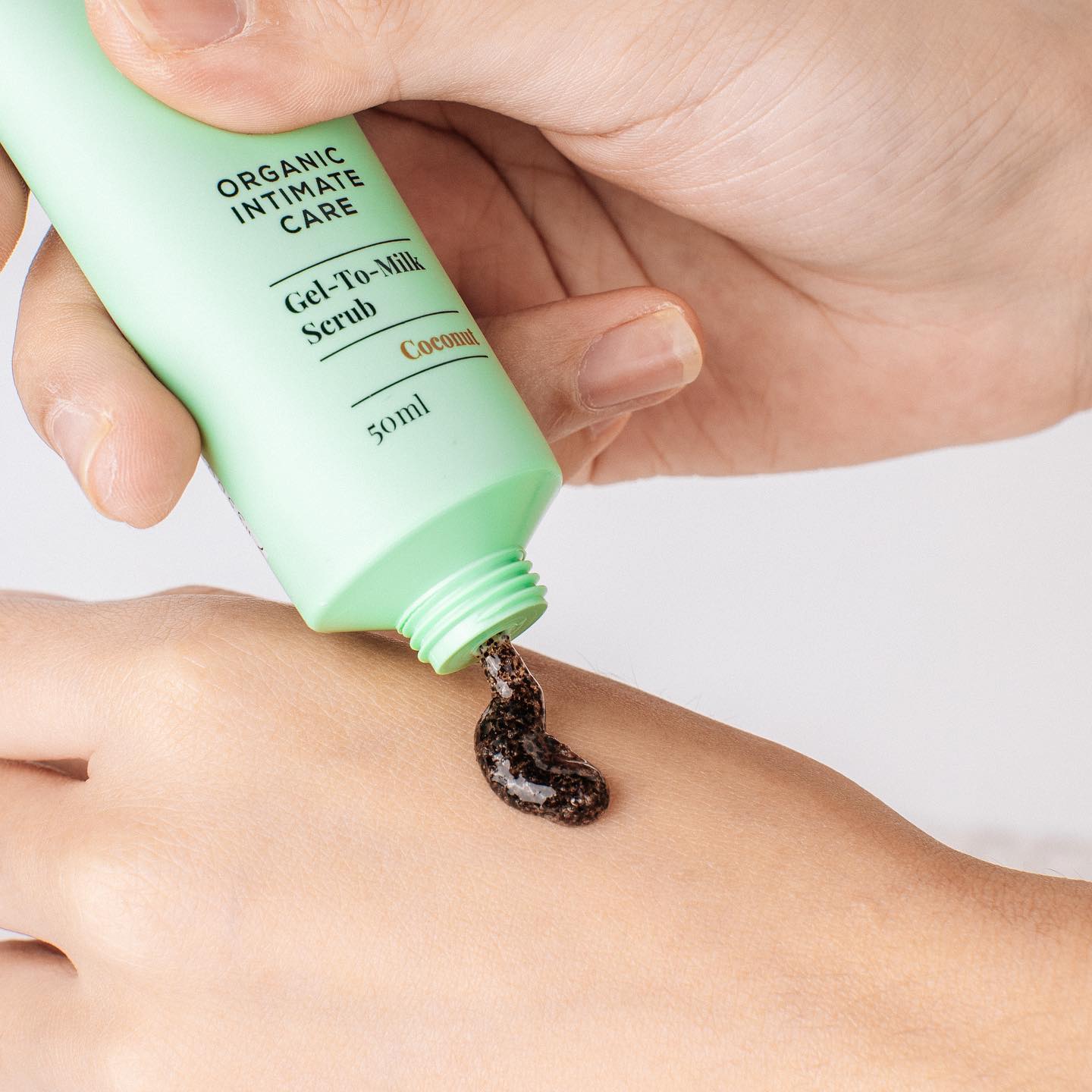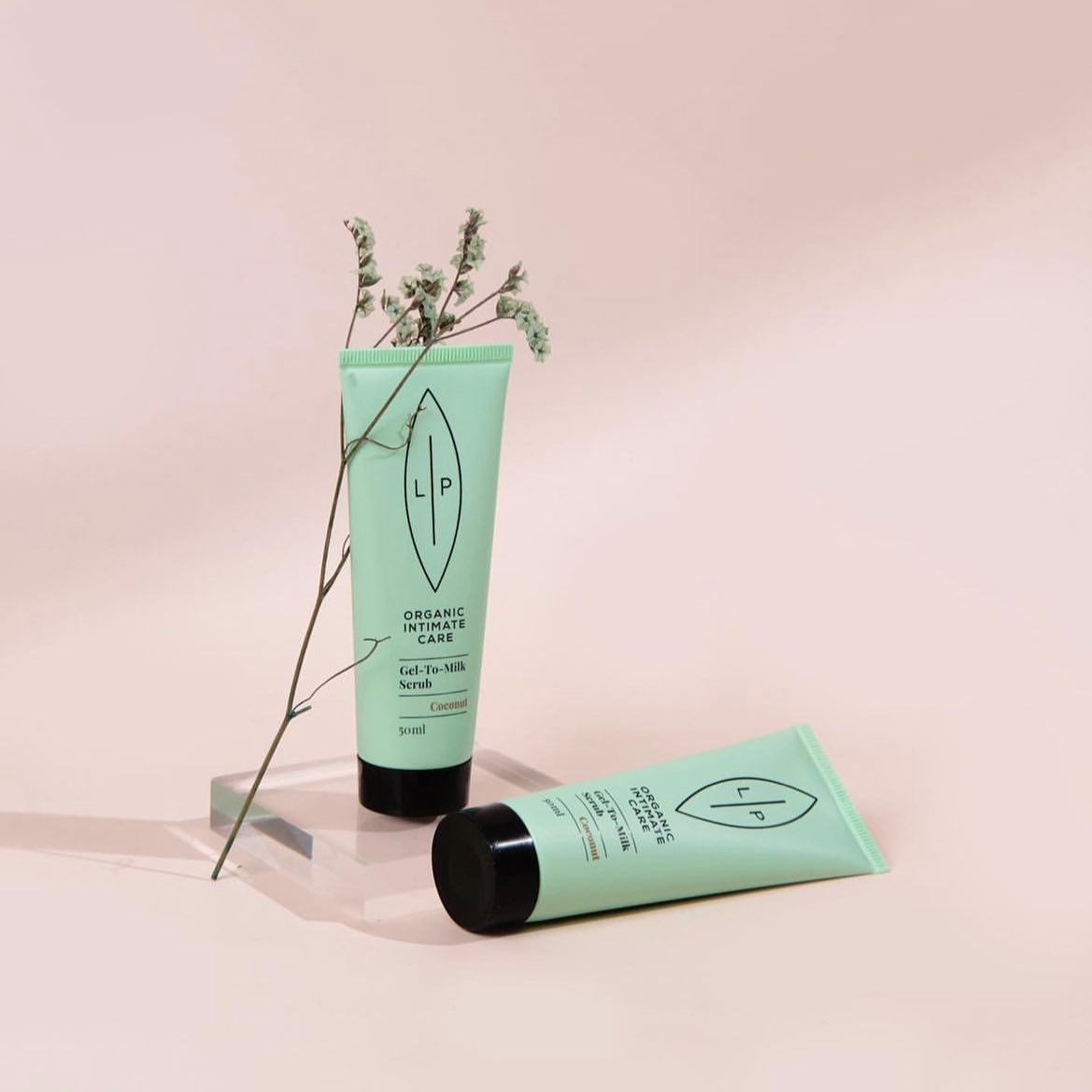 Gel-To-Milk Scrub Coconut Exfoliate For The Bikini Area
Sale price

€13.60
Regular price

€16.00
(/)
---
If you shave, wax or sugar your bikini area, this one is for you. 
Gel-To-Milk Scrub Coconut is an exfoliating scrub specially developed for the bikini area. It polishes and renews the skin, helps to prevent ingrown hairs and can help to provide a more even looking skin tone.
The product has a high concentration of exfoliating coconut shells.
HOW TO USE?
Apply onto damp skin, massage and rinse off in the shower. The viscous gel will emulsify in contact with water. Use 2-3 times a week.
ACTIVE INGREDIENTS
Coconut shells gives you an effective exfoliation. Very concentrated amount of grains. 
Gel-To-Milk formula is concentrated, contains no water. Emulsifies in contact with water. Leaves a fresh moisturized skin but without oil residues. 
Recommended to use in combination with Cleansing + Moisturising Oil Sea Buckthorn + Fragonia- Apply after the scrub to soothe the skin.
INGREDIENTS
Helianthus Annuus (Sunflower) Hybrid Oil*, Glycerin, Ricinus Communis (Castor) Seed Oil*, Caprylic/Capric Triglyceride, Cocos Nucifera (Coconut) Shell Powder, Sucrose Laurate, Sucrose Stearate, Helianthus Annuus (Sunflower) Seed Oil*, Aqua, Tocopherol, Alcohol.
100% natural origin, 100% vegan, 46% organic
100% NATURAL INGREDIENTS
| MADE BY WOMEN FOR WOMEN | PRODUCED IN SWEDEN  
VOLUME: 50ml
Ingrown hairs – Everything you need to know.
Pubic hair
We all have it, and it does have a purpose. But it's your business what you choose to do with it. Ingrown pubic hairs are more common because the hair is coarser and curlier than the hair on the rest of your body. You can get ingrown hairs even if you keep the pubic hair but it's much more common if you shave or wax.
What is an ingrown hair?
It happens when the hair grows back into the skin instead of rising from it. The result is a bump on the skin that can cause redness, pain, itching and infection.
Why it happens
It can happen when dead skin cells clog hair follicles, forcing the hair to grow at a different angle under the skin. They also occur when the skin is dry and/or dehydrated, and the hair isn't strong enough to pierce the derm.
Tight clothing can also cause ingrown hairs. People with curlier and coarser pubic hair are more prone to them.
How to prevent ingrown hairs
· Keep the skin moist with an oil or a cream intended for the area. Cleansing + Moisturising Oil Sea Buckthorn + Fragonia helps to soothe the skin and prevent infections due to the antibacterial effect of the Fragonia oil. (Apply on damp skin.)
· Scrub the area 3 times a week with Gel-To-Milk Scrub Coconut to get rid of dead skin cells that clog the pores.
· Avoid tight clothing and go commando as often as you can.
Long term side effects
Ingrown hairs or infections can cause areas of post-inflammatory hyperpigmentation. It's sometimes referred to as pseudo scarring. It's the skin's reaction to injury or inflammation which results in increased melanin production.
Gel-To-Milk Scrub Coconut accelerates cell turnover and helps to disperse pigment from the skin's surface.
(Note that the scrub should not be used on existing ingrown hairs.)
Eco-Friendly Packaging: We aim to be as environmentally friendly as possible. Most of our packaging materials are either recycled or eco-friendly. Our cushioning material is water soluble and nontoxic meaning it dissolves in water and can be used in your home compost

Discreet Worldwide Shipping: We ship our products worldwide in discreet packaging. There are no hints or mentions of the product's purpose anywhere on the packaging.

Important Information: As a recipient of the package, you are liable for all import duties, customs fees, and local sales taxes based on your country's regulations. Onna cannot be held liable if your package encounters any issues with local customs or tax authorities. Onna cannot issue refunds under such circumstances. To ensure a smooth shopping experience, we recommend checking your country's local terms and conditions for importing foreign products before making your purchase.
Onna pleasure wands and toys guide you in embracing a slower, more connected approach to self-pleasure, allowing you to experience it as an intimate act of self-love while awakening deeper sensations and expanding your body's pleasure potential. Opting for a non-vibrating pleasure wand over highly intense toys like vibrators will help you unlock a deeper sense of sensuality, pleasure, and self-love.

With five years of dedicated customer support, we've created a
user-friendly table featuring all our toy shapes. This tool is designed
to simplify your decision-making process, making it easier for you to
discover the ideal pleasure companion. Go to our pleasure wand guide.
Choose options